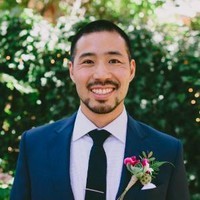 Alex Shye
Building something new...
About
Product guy. Engineer by background. Designer at heart. Proud father, husband, brother, son. I love to build products — particularly, at the early stages when its all about discovering something new. I've led product for consumer apps used by millions of users a month as well as enterprise products sold for $1+M a year.
Work experience
Jun 2020 - Present
Pace brings people together to work on their mental and emotional health, wherever they are. As seasons of your life change, Pace connects you with other real people through technology to talk with one another, work on yourself, and feel less alone together. We're hiring mobile and full-stack engineers!
Mar 2017 - Apr 2020
Clinc, Inc.
Product & Engineering Lead
Clinc builds conversational AI technology for enterprise. I was the 8th full-time hire and spearheaded an initiative to build a set of user-facing AI admin tools. Three years later, we're at 150 people, raised a $52M Series B, and that AI tool set is our flagship product, the Clinc AI Platform. – Led new product development for the Clinc AI Platform, an initiative that was critical in closing our first $1M+ enterprise clients. – Led a product team responsible for our conversational state graph, a feature within the Clinc AI Platform enabling the design of industry-leading multi-turn conversations. – Acted as a utility player when needed to support the team; this included roles as a sales engineer, enterprise AI trainer, and product marketer.
Aug 2016 - Dec 2016
Castle Global, Inc.
Product Manager
Castle Global is a startup studio that builds digital products. I was primarily responsible for Kiwi, a social Q&A app used by millions of people a month. – Led a cross-functional, multi-timezone (SF, New Delhi) team to ship product across 3 platforms (Android, iOS, Web) and 30+ languages – Led initiatives towards becoming a data-informed product team. Conducted user interviews. Managed event auditing. Built analytics dashboards. Defined A/B tests. Reported on learnings and iterated. – Iterated on onboarding and posting flows to increase activation rates
Nov 2015 - May 2016
8fit helps people get fit through a combination of personalized workouts, custom meal plans, and virtual coaching. Used by over 2 million people around the world. Responsible for content products. – Defined content strategy, managed roadmap, and led a cross-functional team across multiple timezones (Berlin & US) – Launched newsletter product improving weekly user engagement and acting as a medium for promotion experiments – Introduced 7-day free trials experiments into the promotional mix, significantly improving conversion to paid plans
Apr 2012 - Oct 2015
Various Startups
Co-founder, Creator
Collaborated on several consumer products with small teams. Made my fair share of mistakes, and learned a ton along the way.
Sep 2010 - Apr 2012
Qualcomm
Senior Engineer, Corp. R&D
At Qualcomm Research Silicon Valley (QRSV) investigating parallel software for mobile computing devices. I worked with a small team to research parallel web browser algorithms. – Responsible for designing and implementing a parallel layout algorithm conforming to CSS 2.1. – Led a cross-functional collaboration between product and research groups to extend the W3C Geolocation API spec to support indoor positioning. Built a prototype which was demoed to Qualcomm executives.
@ Copyright 2020 OfficeHours Technologies Co.