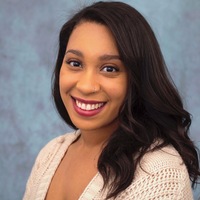 Dr. Alexia Williams, PhD
About
I am a translational neuroscientist interested in bridging biological and clinical research to discover new treatment options for psychiatric illnesses. I have 10+ years of training in biology and neuroscience, and am highly specialized in the neurobiology of mental illness. I am passionate about precision medicine and science communication.
Work experience
Jan 2020 - Present
Temple University
Postdoctoral Researcher
I am a behavioral and molecular neuroscientist who studies how stressful experiences alter the brain. The goal of my work is to understand how psychiatric illnesses develop and to identify molecular markers that may show promise for drug discovery and precision medicine.
Jul 2020 - Dec 2020
University of California Davis
Diversity, Equity, and Inclusion Consultant
Worked as a consultant for developing various fellowships and other initiatives for supporting BIPOC scholars at the graduate and undergraduate level. Notably: designed and implemented our now-annual "Diversity Tea," a recruitment event for prospective students to learn about DEI initiatives on campus and within our department.
Jul 2015 - Dec 2020
University of California Davis
Graduate Student Researcher
My research focused on the effects of chronic stress on the brain at molecular and genomic levels, and the maladpative behavioral consequences of these biological changes. My work resulted in an NIH R01 supplemental award, 4 first-author publications, and several presentations and collaborative projects.
Education
2015 - 2020
University of California Davis
PhD, Biological Psychology
My research focused on identifying novel molecular markers of depression using a combination of functional genomics, molecular biology, and behavioral neuroscience.
2015 - 2017
University of California Davis
M.S., Biological Psychology
2011 - 2015
University of Massachusetts Boston
B.S., Biology
@ Copyright 2020 OfficeHours Technologies Co.