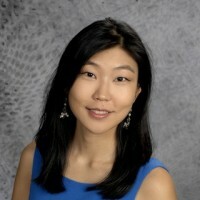 Ashley Lim
Food & Beverage Entrepreneur | Certified Tea Sommelier | Virtual Events
Want to ask Ashley a question before booking?
Send a screener to confirm.
About
As a food & beverage entrepreneur, I've been building Mansa Tea (mansatea.com) for the last 4 years. I have experience working with - high-end food and hospitality partners on their tea programs - Fortune 500 and high-growth startups on their team building events - eCommerce platforms and SaaS products that range from shipping and marketing to accounting and program management - international logistics including customs, import and export of goods
Work experience
May 2018 - Present
Mansa Tea is a handcrafted aged tea company focused on sharing the highest quality artisanal teas with tea connoisseurs. We source our naturally organic tea from the finest terroir around the world and age to the peak of its flavors using only one ingredient--tea leaves. We work with Michelin-starred restaurants and 5-star hotels on their tea programs, corporations on tea tasting events for team building, and aspiring tea connoisseurs on tea education.
Mar 2014 - Jun 2016
The Boston Consulting Group
Consultant
Top pharmaceutical company: product allocation of top blockbuster drug during unexpected supply shortage • Coached and guided new consultant and worked with cross-functional groups to quickly layout plan B and support C-suite decision; reduced loss revenue opportunity by $200MM Bill & Melinda Gates Foundation: vision and roadmap establishment for malaria vector control ecosystem • Performed content deep-dives to develop vision on improving product development, procurement, and delivery of vector control tools for Bill Gates, Melinda Gates, and Chief Executive Officer; gained unanimous buy-in • Conducted expert interviews and collaborated in workshops with WHO, US EPA, procurers, and developers to refine vision and roadmap; culminated in partnership with 30 groups Top health insurance company: organization restructuring • Orchestrated workshops with Chief Marketing Officer, Chief Compliance Officer, and direct reports to collaboratively design optimal organizational structure; identified $2MM in annual savings Women's Initiative: Co-lead of Women's Network Community & Engagement team • Initiated and organized series of "Dress for Success" workshops with retail clients to provide professional fashion tips while strengthening client relationship • Led bi-monthly discussion lunches and solicited speakers to identify creative solutions to latest issues on women in business
Oct 2012 - Feb 2014
Top pharmaceutical company: functional digital prototype development for chronic disease management (select project) • Recommended product feature to increase motivation and accountability of user adherence to healthier lifestyle and medication usage; implemented personalized coaching feature to increase sustainability of change • Co-created prototype with product developers, designers, and engineers; initial tests proved higher engagement and projected longer term commitment among users • Spearheaded operating model design for new digital capability; created business case for $225MM five-year investment
Aug 2009 - May 2012
Columbia University in the City of New York
Teaching Assistant, Chemistry & Math Department
Jun 2011 - Aug 2011
The Boston Consulting Group
Intern
Mar 2010 - May 2011
Columbia University Irving Medical Center
Research Assistant, Division of Nephrology
Jan 2010 - May 2010
Mount Sinai St. Luke's
Clinical Research Assistant
Sep 2007 - Jun 2008
Takasago International Corporation
Intern
• Analyzed different compounds that make up food items, engineered new flavors, implemented flavors into different food items, and conducted sensory test of final products
Education
2016 - 2018
The Wharton School
Master of Business Administration (MBA), Entrepreneurial Management
2008 - 2012
Columbia University in the City of New York
Bachelor of Arts (B.A.), Chemistry
2004 - 2008
Bergen County Academies
Academy for the Advancement of Science and Technology
© 2022 OfficeHours Technologies Co.