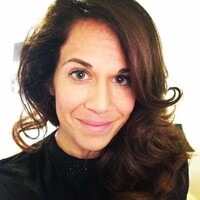 Britney Pierini
About
I have grown my career in the start up tech space for 10 years focusing specifically on people experience, wellbeing, and workplace management. Having built and supported employees (both in office and remote) across the globe I have focused on understanding what makes employees tick, why diversity is so important to a company's culture, and how the workspace environment plays into an employee's wellbeing. I am extremely passionate about ensuring all employees have a positive, equitable and meaningful experience at work from onboarding to off-boarding and everything in between. I am a certified wedding and event planner - planning virtual and in person events all over the world.
Work experience
Mar 2021 - Present
Torii
Head of People Experience
Responsible for the full people experience and lifecycle
Jun 2018 - Feb 2021
Bread
Senior Manager, Employee Experience
Oversaw employee experience and facilities management
Sep 2017 - Jun 2018
Riskified
Office + Culture
oversaw employee experience and NYC facilities
Jan 2012 - Apr 2016
AppDynamics
Senior Global Manager, Culture and Facilities
Managed events, facilities, and employee life across 19 countries
@ Copyright 2020 OfficeHours Technologies Co.