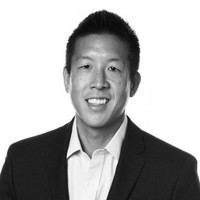 Bryan Sun
Global Business Executive | Africa Expert | Board Member
About
Specializing in turnarounds and reinvigorating growth, I have a passion for building strong leaders and cultures, and am able to balance the ability to execute on short-term results while setting the company on a path to deliver long-term strategic growth. I believe in absolute focus and simplicity and am relentless in the pursuit of the truth, and providing that clarity for my teams. A voracious learner and reader, I am never satisfied unless my teams and I are making a positive impact on our business and community each day. Some recent highlights include: • Improving margins by 4x in South Africa while maintaining +18.5% top-line revenue growth over 2 years. • Delivering positive margins in East Africa for the first time since re-launch. • Planned double digit profitable revenue growth in West Africa after 2 consecutive years of declines and negative margins. • Multiple television and Keynote speaker appearances (CNBC, BBC, CNN, Africa Leadership Dialogues, Talent Agenda Series, Seamless Africa, etc..) • Winner of the Nielsen 2017 Chairman's Award I have a proven track record of success with over 7 years in various senior leadership roles across the African continent, ranging from Chief Operating Officer to Managing Director. I've worked and lived on 3 continents and 5 countries and am looking for my next challenge.
Work experience
Sep 2020 - Present
Self Employed
Global Business Executive | Africa Expert | Board Member
Jul 2018 - Sep 2020
Nielsen
Managing Director, Africa
Jul 2018 - Sep 2020
Nielsen
Managing Director, Africa
Sep 2017 - Jul 2018
Nielsen
Managing Director, East and South Africa
Jun 2016 - Sep 2017
Nielsen
Managing Director, Southern Africa Cluster
Education
2015 - 2015
Stanford University, Graduate School of Business
Executive Education, Leadership
Executive Education in Leadership (Nielsen Global Leadership Program)
2005 - 2007
University of Chicago, Booth School of Business
MBA, General Management
• Graduated with Honors Distinction (Top 15% of graduating class) • Beta Gamma Sigma Honor Society (Top 20% of school MBA class)
1995 - 1999
Bucknell University
BA, Education
• 1999 Dean's List (Minimum 3.5/4 GPA) • Alpha Lambda Delta and Phi Eta Sigma Honor Societies (3.5/4 GPA and top 20% of class in 1st year) • Bucknell Scholar Athlete and Patriot League Sports Academic Honor Roll.
@ Copyright 2020 OfficeHours Technologies Co.