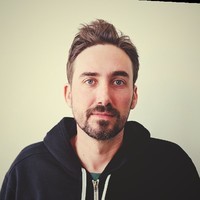 Duncan Winter
Director of Product at LeadGenius
Work experience
Oct 2017 - Present
LeadGenius
Director of Product Management
Mar 2016 - Oct 2017
Mattermark
Director of Product Management
- Owned roadmap across web, mobile, integrations and core data collection using ML technologies- Implemented internal product discovery, documentation and release process upon joining Mattermark- Lead cross functional teams to bring several new products to market including a Salesforce app exchange application and adding a self-service option Mattermark is used by over 500 companies including Microsoft, Dropbox, and Sequoia Capital, Mattermark (YC S13, $18M+ in money raised from Foundry Group, NEA, A16Z) helps investment and sales professionals accelerate deal-making by discovering and qualifying new opportunities.
Mar 2014 - Mar 2016
Quri
Director of Product Management
Quri helps consumer brands and retailers radically improve retail execution by giving them visibility into in-store conditions.With 70% of purchases being influenced by in store execution, brands and retailers win or lose based on what happens on the shelf and in the aisle. Using a fast, mobile crowdsourced workforce to collect in-store conditions data and retail-specific analytics, we give brands and retailers visibility and control of their retail execution. Utilizing our deep industry and technology expertise we help clients optimize their plans and activities by determining the true impact of their promotions, displays, and in-store campaigns.Quri was built upon the belief that physical retail promotion can be optimized at e-commerce speeds, and that store-level insights and tools will transform the retail industry from end to endLearn more about Quri at www.quri.com
Apr 2013 - Apr 2014
MedeAnalytics Inc
Senior Product Manager
Led and managed Patient Access, a health care task tracking application used by hospitals and insurance companies to create patient estimates, track patient status and provide billing solutions. Directly managed a team of business analysts. Worked with sales, customer success and engineering to implement our product across several hospital groups.
Mar 2012 - Apr 2013
ClassBadges.com
Co-Founder & CEO
Founded an education technology platform for teachers that provided tools to incentivize and connect students to educational experiences outside of the classroom. Worked with nonprofit organizations to feature their content. Negotiated and finalized the sale of the company and all assets.
@ Copyright 2020 OfficeHours Technologies Co.