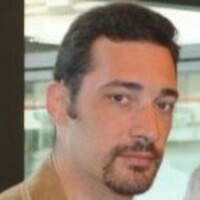 Enrique Salgado
Global IT Manager en Cabify
About
IT executive with nearly 15 years of experience managing Information Technology departments in various multinational corporations. For the last few years I have been focusing my career on Cyber security, Governance and Data privacy and Protection I have been progressing with the industry and have experienced first hand the transition period of the last 10 years, learning from experience the shift from on-premise complex infrastructures & procedure based if the past to the current cloudbased, simplicity-focused secure environments. My goal is to reshape IT deparments to reflect the current trend of cloud, service-based, Information technology, with focus on three pilars: Business, Security and user-experience
Work experience
Oct 2017 - Present
Managing the Global IT Operations for Cabify. At Cabify we believe in the new way of handling IT, with focus on the cloud, usability for our team members and flexibility of our infrastructures. We base our technology on Google Services as well as some key partners that are similar to us in our approach to IT. We have left behind "on Premise" infrastructure to embrace an "all cloud" approach. Our IT team is working on making the cloud secure, with the current implementation of endpoint, perimeter and cloud security solutions all monitored from a grand dashboard we will be at the forefront of the modern enterprise architecture.
Jun 2014 - Sep 2017
Zumosol
ICT Manager Iberia
Responsible for all Information Technology and Comunications for Zumosol (Zumos Palma S.L.U.) and its parent company (Töksoz Group) for the Iberia region. Managed the design and implementation of the IT launch of the pharma aspect of the international group in Spain (Sanovel), as well as directed the IT aspects of SAP maintenance & the implementation of Qlik solutions. Operating systems and Active Directory based on Microsoft newest products. Security based on Symantec Endpoint and CMS. Next generation Palo Alto Firewalls. NetApp hybrid storage solution. SalesFoce CRM.
Aug 2008 - Jun 2014
Hilton Worldwide
Information Systems Manager Madrid
Information Systems Manager. In charge of all technology systems for the Madrid area for all Hilton Worldwide properties. Hardware and Software maintenance. IT budgeting, IT CAPEX generation. Digital Marketing, technology purchasing & negotiations. Direct contact with customers as well as with suppliers.
May 2006 - Aug 2008
IT and Infrastructure Manager in charge of every technology aspect of the Business. Business systems as well as Industrial IT. Responsabilities ranging from communications, to all aspects of ERP and CRM. As a part of a worldwide IT team, was in direct contact with the global IT initiative on a daily basis.
Jan 2006 - May 2006
Java & .Net programming, worked on scoring applications and credit applications for Banco Santander. Project Management, functional analysis & contract negotiations.
Education
2020 - 2020
HarvardX
Managing Risk in the Information Age, Cybersecurity
2002 - 2005
DeVry University New Brunswick
Bachelor of Science in Computer Information Systems, Informatica
1996 - 1999
Western Washington University
@ Copyright 2020 OfficeHours Technologies Co.