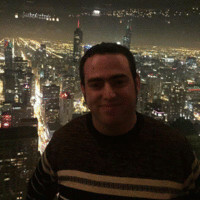 Felix Vaisman
VP R&D, Data Platform & Algorithms at SimilarWeb
Work experience
Jan 2020 - Present
SimilarWeb
VP R&D, Data Platform & Algorithms
Leading the group responsible for developing the algorithms and managing the vast process which generates Similarweb's insigthful data each day. Managing team leads and guild leaders of research and data enigneering. Setting project priorities, strategy and mentoring managers.
Sep 2019 - Jan 2020
Managing the site reliability group at Similarweb, tasked with keeping our services highly available to the benfit of our customers Also in charge of driving technological innovation and managing the company's R&D budget
Nov 2018 - Sep 2019
As a group leader, I have mentored team leaders, overseeing effective delivery processes in Similarweb's data analysis group. My role included guiding team leaders in establishing team management routines, prioritizing tasks, providing context and tracking operation costs
Apr 2016 - Nov 2018
Overseeing a diverse team of researchers, data scientists and data engineers assembled to deliver high quality solutions for data analytics needs We employ agile methodologies to maintain solid systems while developing new products in a complex, ever changing, data-heavy environment
Jun 2014 - Apr 2016
SimilarWeb
Big Data Developer
As a data engineer at SimilarWeb I designed, implemented, monitored and optimized robust pipelines serving large amounts of data daily. The position lies on a unique crossroad requiring broad knowledge in algorithms, software engineering and ops
2013 - 2014
Correnet
Senior Software Developer
Nov 2011 - Aug 2013
Israel Defense Forces
Senior Software Developer
May 2010 - Nov 2011
Israel Defense Forces
Software Team Lead
Oct 2007 - May 2010
Israel Defense Forces
Software Developer
Education
2011 - 2013
Tel Aviv University
Master of Business Administration (MBA), Business Administration and Management, General
2003 - 2007
Technion - Israel Institute of Technology
Bachelor of Science (BSc), Computer Software Engineering
@ Copyright 2020 OfficeHours Technologies Co.