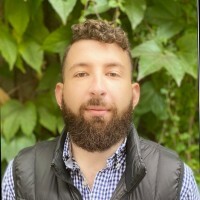 Ilya Vakhutinsky
Founder & CEO at careswitch | Forbes 30 Under 30
Work experience
Sep 2016 - Apr 2017
Quartet Health
Software Engineer
Apr 2015 - Sep 2016
Quartet Health
Product Manager
First product hire and founding team
Jun 2012 - Jun 2014
The Thiel Foundation
Thiel Fellow
• Selected as a fellow for the 2nd class of Thiel Fellowship: 20 Under 20. • Sponsored by Peter Thiel, the Thiel Fellowship recognizes the top changemakers around the world under the age of twenty.
Jun 2012 - Aug 2012
Highland Capital Partners
Summer@Highland Founder
Sep 2009 - Jun 2010
Princeton Plasma Physics Laboratory
Intern Computation and Physics
Worked on software program in Python to help aid physicists in evaluating and understanding data through visualization. Implemented software to demonstrate the movement of particles entering a plasma torus using Visit visualization software.
Education
Columbia University in the City of New York
Bergen County Academies
High School
@ Copyright 2020 OfficeHours Technologies Co.