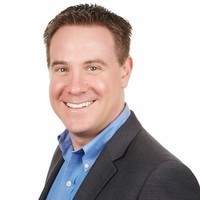 Joshua Herzig-Marx
Startup founder, acquired by Google. I like to build products and organizations.
About
Founder of a retail marketing technology company; sold to Google in 2012. Lead Product at Brigit, Alyce, GasBuddy, Catalina Marketing Digital. Particular expertise with SaaS and mobile products in the retail, CPG, health care and financial services customers. Experience: Entrepreneurship, business development, and fundraising. Client relationship management and strategic positioning. Business process engineering and automation. Software design and user experience engineering. Negotiation, mediation, and conflict resolution.
Work experience
Sep 2020 - Present
Brigit
Head of Product (interim)
Brigit helps everyday Americans build a brighter financial future. With transparent, fair, and simple financial tools, we help you spend wisely, avoid unfair fees, and start saving more. We don't just reduce stress — we promote sustainable financial health.
Jun 2014 - Sep 2019
The Capital Network
Board Member
The Capital Network provides extensive financial education alongside an engaged community to help early-stage entrepreneurs in Boston. We strive to help entrepreneurs master the entire funding process to successfully raise seed capital for their high-growth startup.
Jul 2017 - Jul 2018
Catalina USA
Executive Director of Product, Digital Promotions
Dec 2015 - Jul 2017
GasBuddy was the #3 travel app (iOS, Android) with over 10 million monthly-active-users. Over the course of two years: Built product team including 12 internal and external product management, product design, and data science hires. Redesigned, rearchitected, and relaunched core mobile app while hitting MAU growth and retention metrics. Launched new enterprise SaaS product based on 2-million daily user contributions, signed 6+ major national fuel brands. Launched Pay with Gasbuddy universal consumer fuel rewards product with x-hundred thousand MAU. Sunset legacy white-label application service and successfully transitioned clients.
Nov 2012 - Dec 2015
Google
Commerce Partnerships
Developed merchant partnerships for a range of new and emerging products as part of Google's Commerce team including Google CPG Offers, Google Wallet, Google Express, and Android Pay. Worked in both an inside and outside sales capacity. Exceeded quotas for 12 quarters. Generated prospecting lists, developed sales materials, organized customer councils, and worked with vertical teams to represent Google advertising, cloud, and commerce products. Represented Google at industry events as speaker and panelist.
Feb 2007 - Nov 2012
Incentive Targeting
Co-founder & VP Products and Services
Co-founder of technology venture in the retail sector. Acquired by Google in 2012. Developed business idea, raised money, hired team, acquired grocery chain and CPG customers, and ultimately provided positive exit to investors, employees, and customers.
Education
2006 - 2008
Babson College
MBA, Entrepreneurship and Finance
Activities and Societies: Babson Fellow working for Professor Tom Davenport, Technology Director for the Graduate Student Council Graduated summa cum laude
1995 - 1999
Middlebury College
BA, Environmental Studies and Economics
Activities and Societies: Edited and published Otter Creek Journal (ecology journal), Residence Advisor for Environmental Studies academic interest house, Hillel board member.
@ Copyright 2020 OfficeHours Technologies Co.