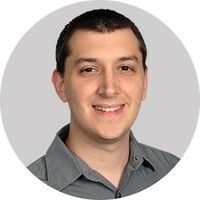 Kevin Abrams
Wordpress Consultant for Hustling Entrepreneurs
About
Hello, Thanks for stopping by my profile. Feel free to reach out to me. I love working at Digital Renegades - we help small businesses and self-made entrepreneurs build their online identities. If you want to get in touch with me: kevin@renegades.digital is the best way Excited to hear about your project! - Kevin
Work experience
Jan 2017 - Present
Digital Renegades
Wordpress Consultant
Digital Renegades is a digital marketing company focused on smart, custom solutions to help small businesses with their online presence. We do this by giving each customer a piece of mind that their needs are taken care of through excellent customer service and delivering premium projects at in a small business budget.
Jan 2014 - Dec 2016
Kevin Abrams Web Development
Owner
Web Site Development, Web UI Development, Web Site Traffic Growth, Google Adwords, Premium Web Hosting, Web Marking & Advertising, and Various Other Web Solutions.
Mar 2010 - Feb 2016
Apple
Inventory Specialist
Direct the Back of House team in all aspects of inventory management. Responsible for all product in the store and maintaining the accuracy and quality of this product. Tasked to make sure supply always meets demand. Lead a team of motivated individuals in shipping, receiving, counting, and inventory logistics.
Nov 2009 - Mar 2010
Apple
Back of House Specialist
Worked with Inventory Specialist to maintain inventory standards. Unpacked and received shipment, shipped product to various stores and warehouses, and counted inventory to preserve accuracy and quality.
2002 - 2008
Responsible for participating as a technical team member in the implementation of Google & Yahoo Pay Per Click & Analytics Products. Provided office based troubleshooting and support for both OSX and Windows based systems. Informed Case Marketing management of effective and efficient solutions for system operations, work flows, and best practices.
Education
2013 - 2015
University of Florida
Master of Arts (M.A.), Mass Communication - Web Design & Online Communications
2007 - 2012
Florida Gulf Coast University
Bachelor of Science (BS), Computer Information Systems
@ Copyright 2020 OfficeHours Technologies Co.