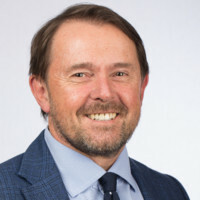 Kevin Hinton
Director at The Collaborative Exchange
About
It is easier to ask for forgiveness than to ask for permission.
Work experience
Sep 2018 - Present
Independent strategic advisory and implementation strategies for asset managers, investment platforms and wealth managers in the South African retail landscape. The company owns the intellectual rights to two of South Africa's leading investment conferences for asset managers and wealth managers namely, The Investment Forum and Meet the Managers
Jan 2016 - Sep 2018
Head of Retail Distribution
Fund distribution and strategy, marketing, investment councilling
Sep 2001 - 2015
Momentum
Head of Investment Distribution
Marketing and selling Momentum's range of administration and product services to wealth managers. Distribution and marketing strategy. Responsible for 30 person distribution team.
Jan 1995 - Jan 1999
Kevin was appointed as CEO for RMB Unit Trusts in November 2009. Prior to this, Kevin was Head of Investment Marketing for Momentum Wealth and RMB Investment Services (International). In this capacity, he assumed responsibility for the Group's strategic marketing initiatives. Kevin also worked for Syfrets Managed Assets as their Marketing Manager from 1987 to 1993, prior to the management walk out in 1992 and the establishment of Coronation Fund Managers.
@ Copyright 2020 OfficeHours Technologies Co.