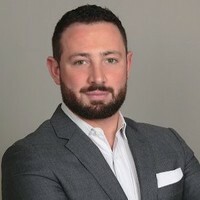 Kyle Valerio
Account Executive at SYSPRO USA
About
ERP | MES| CRM | QMS| WMS| Cloud | IoT| AI | Big Data Insight | Enterprise Software At SYSPRO I take a consultative approach to helping customers reach their goals. Understanding a customers needs is number one, then giving them the resources and insight they need to make the best decision for their business. Put plainly: Simplify Success! If you're considering an investment in the type of tools that will improve your ability to make intelligence driven decisions by leveraging digital tools, IoT, AI, and next generation 360* ERP functionality, I look forward to talking with you soon.
Work experience
Jul 2020 - Present
SYSPRO USA
Account Executive
Helping enterprise businesses choose SYSPRO's powerful suite of next generation software tools through direct consultation and our certified partner network.
Aug 2017 - Jul 2020
Shoptech Software - Manufacturing Software
Territory Manager
Diverse and effective communicator with the proven abilities of a top performing sales representative across multiple industries. . My goal is to build genuine relationships with customers while knowledgeably promoting the products & solutions I'm representing. I bring executive experience as a buy side business owner and decision maker. My expertise is in the ERP software market for manufacturers, focusing on SaaS solution deployment.
Oct 2015 - Jul 2017
Shoptech Software - Manufacturing Software
Account Manager
Selling and supporting software products & services
Mar 2009 - Dec 2015
Perfection Screw & Rivet
VP of Sales
Analyzing, negotiating, and closing contracts • Leading Sales Teams and Customer Management • Managing personnel and resolving problems among team members. • Integrating long and short terms strategy changes through teams or companies. • High-level competencies for finance and bottom line company goals
Oct 2013 - Sep 2015
Perfection Screw & Rivet Co.
CEO
I managed an international manufacturing firm with over 70 years of operation. Oversaw Sales, production, accounting, HR, administrative, and customer relationships. Managed operations and made strategic decisions.
@ Copyright 2020 OfficeHours Technologies Co.