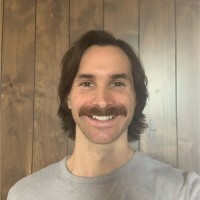 Nate Collins
Sales / Board Director / Investor
Work experience
2021 - Present
Private equity, venture capital, and early stage health & wellness companies.
Jul 2019 - Present
MassVentures
Board Director
MassVentures is one of the oldest and longest running venture capital firms in the world. They provide equity financing to early stage startups and grant funding to SBIR/STTR Phase II funded entities located in Massachusetts. 21 Companies in the current MassVentures' venture portfolio today that have raised over $600 million in the last 5 years and employ over 3,000 people in Massachusetts. Highlighted portfolio companies include Ginkgo Bioworks, Armored Things, and InsideTracker. www.mass-ventures.com
Nov 2016 - Present
Catalant Technologies
Account Executive
Catalant helps companies organize strategic work, access and allocate the people needed to do it, and track progress against what they set out to achieve. Born out of Harvard Business School and investors include General Catalyst, Highland Capital, Mark Cuban, and Mark Nunnelly, among others. www.gocatalant.com
Jan 2015 - Oct 2016
IdeaPaint
Sales and Business Development
Inventor of dry erase paint. Born out of Babson College and investors included Breakaway Ventures. Acquired by Audax Private Equity portfolio company, ICP Group.
2010 - 2014
Folks said my ball striking got them in a good rhythm. Great for being a hitting partner. Not so great for playing competitively.
Education
2010 - 2014
Furman University
(BA), Business Administration
2006 - 2010
The Governor's Academy
@ Copyright 2020 OfficeHours Technologies Co.