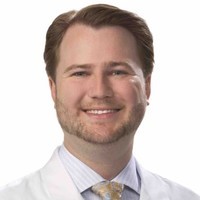 Patrick Woodard MHA, MD
System CMIO & VP Clinical Systems | Thought Leader | Culture Creator
Want to ask Patrick a question before booking?
Send a screener to confirm.
About
Hi! I am Patrick, and I am a passionate, innovative healthcare leader and board-certified internal medicine physician. I am fellowship trained in health policy, and I started a company to develop novel physician-facing software. Now, I am a physician executive for a mission-driven integrated delivery network. If you asked me what I consider my skills, I would probably say some of the following: • Strategy development & execution • Evidence-based care • Coalition building • Data integrity & governance • Transformational leadership • Patient-centered care • Software design & implementation • Complex team management • Physician leadership • Collaboration • Health system development
Work experience
Aug 2017 - Present
Renown Health
Chief Digital Officer
I lead our clinical software teams and work with senior executive leadership to create, guide, and execute multi-year strategic initiatives in our clinical IT and informatics space. As a community-centered health system, success in this role relies on engaging diverse stakeholders across the enterprise. This role was titled "Associate Chief Medical Officer for IT" from Sep. 2017 to Jun. 2019. Major projects: • multi-year, multi-million dollar strategic roadmaps developed, funded, and executed; • brought organization from unmeasured to HIMSS EMRAM Stage 6 and on the road to Stage 7; • complete rebuild of the health system EMR (Epic) through a "refuel" process; • creation of and ongoing support for a culture of physician engagement; and • integrating an informatics and learning organization mindset throughout IT.
May 2015 - Aug 2017
Renown Health
Lead, Medical Informatics
In this role, I worked with senior leadership to evaluate our IT systems on an ongoing basis; design EMR (EPIC) modifications, data storage, and analysis; ensured quality of care across the organization, especially for acute care services; and worked with dedicated EMR training staff to ensure that training programs are effective and up to date. Major projects: - selection, development, and championing of organization-wide secure messaging; - re-development of acute care documentation to focus on problem-oriented charting; - prioritization of ACO goals, including disease registries and transitional care.
Jul 2012 - Oct 2016
DocDox
Co-founder, Chief Medical & Technology Officer
Along with my partner and a small team, created, developed, and sold cloud-based, HIPAA -compliant data management software for physicians and hospitals. Initially developed to ensure no patient ever got lost in a hospital, DocDox expanded into assisting and supporting physicians with medical documentation, coding, and billing. Personally managed and developed clients as well as operations teams; maintained servers; code development; development of online tutorials, guides, and communication; maintained security and HIPAA compliance; marketed to and trained new clients and subscribers; and implemented within hospitals, post-acute facilities, and physician groups across the nation.
Jun 2011 - Jun 2014
Howard University Hospital
Resident Physician in Internal Medicine
Worked closely with internal medicine and graduate medical education leadership to promote medical education, improve patient care and resident efficiency, implement new patient management software (see DocDox), and increase ease of billing by attending physicians. Effected improved inter-specialty communication. Elected by resident physicians and fellows in all specialties as House Staff President in April 2013 for the 2013 – 2014 academic year.
Jul 2008 - Jun 2009
American Medical Association
Government Relations Advocacy Fellow
Selected as a medical student leader for the 50,000 members of the American Medical Association Medical Student Section. During this year-long fellowship: • Wrote H.R. 2332, the "Future Physicians Serving America Act"; • Oversaw the planning of a national conference with keynote speaker Senator Ron Wyden and over 300 attendees • Presented at national and regional conferences on current policy; • Gave seminars on increasing medical student and resident physician involvement in health policy; and • Worked intimately with the AMA's Federal Advocacy Team to advance the Association's legislative agenda and policies on behalf of physicians, patients and medical students. • Recruited members to the Association and for Association-related events.
© 2022 OfficeHours Technologies Co.