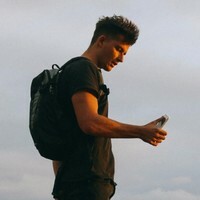 Paul Knittel
Previously Product @Canva @Google
About
Over the next 10 years I'm on a journey to bring positive change to billions of people through technology
Work experience
Feb 2018 - Feb 2021
Product Owner of the Android app. Working with 10+ engineers and several designers. **(May 2018) Google Play award winner for best standout startup app** **(May 2019) Google Play award winner in the build for billions category**
Aug 2016 - Feb 2018
* Lead small team to improve Canva's activation. Lauched 30+ experiments in 6 months. Experimented from signup page, onboarding flow all the way to core editing experience. * Rebuild Canva's image & template marketplace with a team of 3 people. Focused on optimising SEO, conversions & mobile experience. * Build ability to embed Canva designs across the web.
Mar 2016 - Jul 2016
Business process optimisation building helicopters
Dec 2015 - Mar 2016
Google
Product Management Intern
APM in the Blogger team. Delivered features from UX research all the way to 100% user rollout. Collaborated with domain experts ranging from UX, marketing, legal, support and worked with engineering to drive the execution.
Sep 2015 - Oct 2015
Involved in the creative process of several large scale web projects for clients like Sony & hypergrowth SaaS companies.
Apr 2014 - Jul 2015
A start-up incubated in Rocket Space, San Francisco. Envisioned a new way to approach to BPM software. Built & designed enterprise ready tool in a team of 2 developers in 6 months.
Jan 2012 - Mar 2014
Synengco
Software Developer
2 days a week while studying engineering. Year 1 - Understanding the engineering processes pertaining to power plant optimisation - Software development for power plant optimisation (Web-based Python & HTML) - Setup and maintenance of Linux server infrastructure Year 2 - Designing innovative ways to visualise data on the web - Developing front-end web applications, using Javascript, D3.js and jQuery
Aug 2012 - Dec 2013
Pixler Webdesign
Partner / Product Owner
Pixler builds solution-orientated websites for entrepreneurs and small business owners. My role as a partner and functional lead was: - Leading Pixler's business strategy and marketing - Head visionary for the products - User experience design - Meeting and negotiating regularly with clients, building loyalty and trust The Pixler partners eventually parted ways to pursue other start-up opportunities.
Sep 2012 - Sep 2013
- Development and management of high-traffic membership website, lifeskiller.com - Setup and management of various websites, such as extollo.com, keystopotential.com - Online marketing and SEO, using Google Analytics and Adwords - WordPress, PayPal
Nov 2011 - Feb 2012
Hebu Medical
Industrial CNC Engineering (Intern)
- Exposure to high-end industrial design - Creating surgical instruments, and understanding the manufacturing process - Operating sophisticated equipment, including 5-axis CNC machines and water jet cutters
Education
2012 - 2016
The University of Queensland
Bachelor of Science (BS), Computer Science
@ Copyright 2020 OfficeHours Technologies Co.