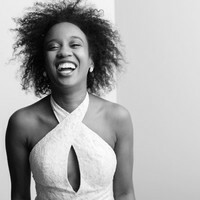 Quay Morris
Director of Paid Media at Round Barn Labs
About
I have 10 years of experience in digital and social marketing, specifically with paid media (strategy, media buying, execution, and tracking & reporting). My experience is primarily with small to midsized businesses and startups, from highly structured to intensively hands-on (wearing multiple hats!). I also have experience with reporting and analytics, landing page testing, A/B testing, and content creation & marketing. Certifications: Twitter Flight School, Google Analytics Individual Qualification, Segment Certified Platforms & software: Facebook Business Manager, Twitter Advertising & Analytics, Pinterest Advertising, YouTube Advertising, LinkedIn Advertising, Amazon Advertising, WordPress, Google Analytics, Google Ads, MailChimp, Moz, Microsoft Office Suite, Google Apps, Hootsuite, Sprout Social, Omniture, JIRA, Shopify, Crimson Hexagon
Work experience
May 2021 - Present
Casa, Inc
Marketing Director
Jan 2013 - Present
Mile 26 Agency
Social Media Strategist
Paid & organic social marketing (freelance) for B2C small businesses. Platforms: Facebook, Instagram, Twitter, LinkedIn, Pinterest, YouTube
Sep 2020 - Apr 2021
Round Barn Labs
Director of Paid Media
May 2020 - Sep 2020
* Managed $300k/month spend across paid social, display, and native * Managed organic social specialists team * Strategy, budget allocation & management, campaign structure & execution, tracking & reporting, content calendar, career mentorship
Jun 2018 - Jan 2019
milk + honey spa
Manager, Customer Acquisition & Retention
Responsible for new customer acquisition & retention via digital channels for all properties Managed all online advertising (Bing, Google, Amazon, & social) from strategy & campaign conception to execution and tracking/reporting Decreased product company CPA approx. 22% & instrumental in positive customer acquisition over 3 month period
Jul 2017 - Jan 2018
GSD&M
Social Media Strategist (contract)
Accounts: Food Lion, Amstel Developed the 2018 Social Strategy Playbook for Food Lion, a 60+ page document that tied social media initiatives to overall business goals. Focusing on Food Lion's rebranding efforts, I developed guidelines for placement and execution, measurement plan to track campaign performance, and consistent measures of success.
Jun 2016 - Jun 2017
Twyla Inc
Digital Marketing Manager
Social advertising, SEM, native advertising, sponsored content, display Managed the social media team (organic content) Managed all online advertising - strategy, plan development, and execution: AdWords, display, social advertising, native Lead development and execution of company's first print catalogue
Feb 2015 - Jun 2016
CreditCards.com
Social Media Strategist
Social Media Marketing: Managing, building, & promoting social media channels: responsible for full campaign life-cycle, strategy, content creation & promotion, growing fan base, and increasing engagement and CTRs to site User Engagement: responding to comments, encouraging site user participation, building the community PR/Media: Assisting Senior Industry Analyst with PR support Reporting/Analytics: Responsible for media mentions and social media tracking and reporting
Jun 2014 - Dec 2014
Software Advice
Media Relations Specialist
Software AdviceTM helps buyers choose the right software. As a trusted resource, our website offers detailed reviews, comparisons and research to assist organizations in finding products that best fit their current and future needs. I work in the marketing department with our research team, creating online PR campaigns to promote our reports. We implement and stay up-to-date on effective SEO strategies, including link building, keyword research, co-citation/anchor text, social media promotion, etc. Our reports have been covered by big media publications such as Forbes, Inc Magazine, and Mashable, along with industry publications and blogs like FSR Magazine, VolunteerMatch, and FierceMarkets.
Oct 2011 - Jun 2014
Elevation Loft
Social Media Strategist
Elevation Loft is an interactive brand consulting firm specializing in assisting businesses and individuals in developing, maintaining and protecting their brand online. Utilizing a mix of web design, internet marketing (including social media and email marketing), photography and emerging new technologies (QR codes and augmented reality), we can create and execute branding campaigns that align the vision of the business or individual with their goals.
Sep 2012 - Aug 2013
Sampsonia Way / City of Asylum
Online Marketing Consultant (contract)
Sampsonia Way is a nonprofit online magazine sponsored by City of Asylum/Pittsburgh celebrating literary free expression and supporting persecuted writers worldwide. I managed the social media (Facebook, Twitter, Tumblr) and email marketing campaigns, event marketing, and SEO. My role is to grow readership and bring awareness to the City of Asylum/Pittsburgh and its Writers-In-Residence.
Education
2006 - 2010
University of Central Florida
B.S., Political Science
Major in Political Science: International Relations Minor in German Language & Culture
@ Copyright 2020 OfficeHours Technologies Co.