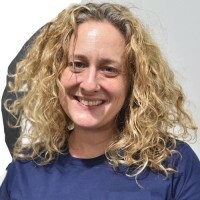 Rachel Cheyfitz
Product Marketing Director at Lytx, Inc.
About
I'm an experienced Product Marketer and highly technical documentation manager and content strategist, which means I know how to: *Research! *Work with data *Plan winning strategies and create the collateral to go with it *Write for developers, and also less technical readers *Scale for hyper-growth *Work on projects based on agile, waterfall and anything in between - including CI/CD *Deeply understand the developers' workflow while also understanding the business and use cases for any product *Plan, execute and manage full technical content scope: videos, online documentation, printable information, onboarding materials for internal and external stakeholders/clients *Determine next steps and content strategy based on data-driven analytics, roadmaps, alignment with R&D/Product etc. *Communicate with and understand customer's and their needs; implement document improvements accordingly *Focus on readability and accessibility *Implement and oversee information architecture and related tools - authoring, publishing, storing, collaborating *Collaborate in rolling out and onboarding of any content-related/overlapping projects: implementing a central repository; rolling out processes across groups *Collaborate across a variety of information platforms: Intercom, Salesforce, Zendesk, Hubspot, WordPress, native tools and more *Strictly maintain company security policies on the "information front" - ensuring groups, roles, permissions etc. are properly used and maintained *Edit HTML, CSS and JavaScript and overall, independently troubleshoot for advanced tooling challenges *Work with the different documentation methodologies available, based on the right fit: DITA, Docs ad code, traditional documentation etc.
Work experience
May 2021 - Present
Lytx, Inc.
Product Marketing Director
Leading Product Marketing and Product Documentation for the Surfsight product. Join my team! I'm hiring superstars!
Apr 2020 - Present
Contentabl
Technical & Marketing Writing Specialist
Writing and strategizing everything business: product tech, marketing, engineering and even job postings, cover letters and CVs. Open to help you upscale your content now! https://www.contentabl.io/
Jan 2021 - May 2021
Lightrun
Product Marketing Manager
- Implementation of internal knowledge tool + system/structure - Roll out of product marketing and content development processes - Vendor management for design and web maintenance - Collaboration with PR firm for product announcements - Integrations with Slack - Creation and documentation of GTM tiers - Update of entire website look & feel - Planning and mapping entire site plan - Creation of additional product pages - Writing and publication of entire tech documentation from scratch - Creation and publication of new solution briefs and datasheets - Assistance in forming and rolling out updated messaging - Launch of first major release
Nov 2020 - May 2021
Lytx, Inc.
Technical Documentation Manager
Jun 2020 - Sep 2020
Firebolt
Documentation lead
Jan 2019 - Apr 2020
Snyk
Senior technical content developer
*Scale for hyper-growth by implementing processes across the organization, supporting employee onboarding, training in writing skills, templates and company branding aspects related to technical content *Work in a fully CI/CD agile environment; understand and work with open source repositories and registries such as GitHub, GitLab, Bitbucket, Artifactory, Eclipse and more. *Deeply understand the developers' workflow while also understanding the business and use cases for any product *Plan, execute, write and manage full technical content scope: videos, online documentation, printable information, onboarding materials for internal and external stakeholders/clients *Communicate with and understand customer's and their needs; implement document improvements accordingly and determine next steps and strategy based on data-driven analytics *Focus on readability and accessibility *Implement and oversee information architecture and related tools - authoring, publishing, storing, collaborating (full understanding of all options and implementations including single sourcing, DITA methodology, DocBook and docs as code) *Collaborate in rolling out and onboarding of content-related/overlapping projects: researching central repositories; rolling out processes across groups *Collaborate across a variety of information platforms: Intercom, Salesforce, Zendesk, Hubspot, WordPress, Paligo *Communicate and work effectively with internal tools - both familiar and the more modern/newer: Slack, Notion, Jira, spreadsheets, ProductPlan, kanban tools, Google Analytics, Chario, SurveyMonkey and more *Edit HTML, CSS and JavaScript and overall, independently troubleshoot for advanced tooling challenges *Provide deep dedicated copyediting services *Contribute to related security research reports with research contributions, writing and copyediting etc. *Write technical blogs
Feb 2016 - Jan 2019
Cisco
Security Division Senior Technical Writer
Plan research and write highly technical user administrator installation configuration upgrade release and API documentation. I accompany multiple scrums simultaneously through full life cycles, consulting with all lead stakeholders, and based on research and meetings, I recommend scope, medium and approach, ultimately delivering clear and highly accurate documents on time and in coordination with software releases.
Jan 2014 - Jan 2016
Netformx
Documentation Manager
Creating and editing internal communications materials – emails, newsletters, portal content, etc. Creating marketing material Managing outsource personnel Leading and creating documentation management methodologies Creating scope, writing and editing content for user guides, installation guides, release notes, and online help
Sep 1999 - Sep 2013
Translations, Editing, Writing and EFL
Owner
I've been in Israel since 1997, and started translating in 1999. In addition, I translate from Hebrew to English for many fields, including: Software and networking Academic papers in a variety of fields Birth certificates Tax forms and more
Mar 2011 - Jan 2013
Amdocs
Senior Technical Writer
Detailed Design, Interface documents, User Guides Bid proposal management Brochures Newsletters Web content Training materials
May 2010 - Jan 2011
Synerion Systems Ltd. (formerly Lavie TimeTECH Ltd.)
Senior Technical Writer
Led the transition to DITA using FMx and Framemaker. Manage and prioritize team tasks Write manuals from scratch: user guides, installation, implementation, release notes, etc. Edit ongoing documentation Write online help Translate Hebrew to English Edit training material Program in VBA for Excel and Word
Aug 2009 - Jan 2011
Lavie TimeTech
Senior Technical Writer
User guides, installation guides, release notes, and more Brochures Newsletters Web content Training material VBA
Nov 2003 - Oct 2008
Taking minutes at DFD, DPD sessions and marketing sessions Editing technical documentation at all stages Producing documentation and presentations at all stages Light graphics work Provide training to SMEs and Technical Writers on documentation and archiving tools
2000 - 2002
User guides and online help
Education
1997 - 1999
University of Liverpool
MA, Teaching English as a Foreign Language
1993 - 1997
University of Chicago
BA, Humanities
@ Copyright 2020 OfficeHours Technologies Co.