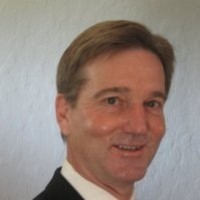 Rob Oglesby
Principal at Rob Oglesby Consulting LLC
About
Experienced Executive Director, legislative advocate and consultant with a demonstrated history of working in government administration, providing strategic and policy advice, and advocacy. Skilled in Energy, Climate Change, Water, Logistics, Transportation and Fuels, Government, Environmental policy and regulation. Graduated from UC Davis.
Work experience
Nov 2020 - Present
Rob Oglesby Consulting LLC
Principal
Governmental relations, public policy, and strategic advice
Feb 2018 - Nov 2019
California Council for Science and Technology
Council Member
Council Member, California Council on Science and Technology Modeled on the US National Research Council, the California Council on Science and Technology (CCST) is a impartial resource for the latest science and technological information for California decision-makers, including the Governor's Office, state agencies, and the Legislature.
Jun 2011 - Dec 2017
California Energy Commission
Executive Director (retired)
As Executive Director, responsible for the general management of the programs, personnel (700) and budget ($750 million) of the California Energy Commission. The California Energy Commission is the state's primary energy policy and planning agency. Commission responsibilities include: Licensing large thermal power plants. Oversight of publically owned utility compliance with California's Renewable Portfolio Standard. Forecasting future energy needs. Adopting appliance and building efficiency standards and working with local government to enforce those standards. Supporting public interest energy research that advances energy science and technology through research, development, and demonstration programs. Administering the state Alternative and Renewable Fuel and Vehicle Technology Program to reduce the state's petroleum dependency and help attain the state climate change policies. Member: Statewide Advisory Committee on Cooling Water Intake Structures Member: Executive Committee, California Fish and Wildlife Strategic Vision
Apr 2011 - Jun 2011
California Energy Commission
Chief Deputy Director
Chief Deputy to the California Energy Commission, reporting to the Executive Director.
Feb 1998 - Apr 2011
California Air Resources Board
Legislative Director
Legislative Director for the California Air Resources Board (ARB) under Governors Wilson, Davis, Schwarzenegger and Brown. Policy and technical advisor to the Board Chair, Secretary of Environmental Protection, and the Governor's senior staff. Member of the ARB Executive Officer's management team. Member of the California Marine and Intermodal Transportation System Advisory Council (CALMITSAC). Direct legislative activities for all air quality programs under the ARB's jurisdiction, including climate change, transportation fuels, energy, motor vehicles, agriculture, goods movement. Extensive legislative advocacy experience at the federal, state and local levels. Advise the Administration and advocate on its behalf landmark climate change legislation (AB 32, AB 1493, and SB 375). Key member of the ARB's management team implementing climate change programs. Significant experience with federal climate change legislation and regulations.
@ Copyright 2020 OfficeHours Technologies Co.