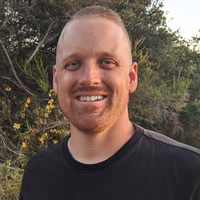 Tobias Burrier
Senior Product Designer at Intuit
About
15 years of developing brands, digital solutions, and user experiences of all kinds. Working with startups, non-profits, and Fortune 500 companies across a wide range of industries. Able to lead and deliver in all stages of a project, from discovery through implementation. Focused on solid design, effective creativity, and sincere relationships.
Work experience
Apr 2019 - Present
Intuit
Senior Product Designer
Shaping a vision and strategy for Intuit live connection to experts and self-help system, focused on designing platform solutions to be leveraged across Intuit products for help entry points, help navigation, search, CUI (bot + expert chat), and contact channels.
Oct 2016 - Jan 2019
Slalom Consulting
Experience Design (XD) Consultant
Embedded into internal teams at Pacific Life, Beckman Coulter, NextGen, Esri, TrueBlue, Carma Project, Wellfit, and Vistage to kick-off and lead projects, drive collaboration across teams, design deliverables, present to leadership, and inspire XD best practices.
Nov 2006 - Oct 2017
United States Air Force
Vehicle Mechanic | Staff Sergeant | E-5
Served 11 years in the Air Force's reserve component, the California Air National Guard (CANG), with periodic active duty deployments for both state and federal missions, including wildland firefighting missions in California, Operation Enduring Freedom in Afghanistan, training in Okinawa, Hawaii, Alaska, and more.
Jul 2015 - Oct 2016
Mirum Agency
Senior Visual Designer
Collaborated in agile teams with Qualcomm, Energizer, Coppertone, Dexcom, Rolex, and Solar Turbines leveraging strategy, analytics, design, technology, and media to inspire creativity, drive innovation, and accelerate brands.
Mar 2011 - May 2015
Rock Church
Senior UX / Visual Designer
Designed native app, marketing campaigns, and led content migration and redesign of 1000+ page website, resulting in a responsive, user-centered site with streamlined information architecture, and improved UX for 20,000+ members.
Feb 2009 - Jul 2009
San Diego Social Magazine
Creative Director
Established branding and creative direction for company and carried it through publications, website, and distribution points; also developed marketing and distribution strategies, built and managed design team, and co-managed sales dept.
Mar 2006 - Jun 2006
Home Depot
Graphic Designer
Sep 2005 - Dec 2005
AME financial
Graphic Designer
Nov 2004 - Jul 2005
IDEA Health & Fitness Association
Graphic Designer
Dec 2003 - Aug 2004
City of San Diego
Graphic Designer
Education
2002 - 2005
Art Institute of California San Diego
Bachelor of Science, Graphic Design
Study included graphic design, marketing, branding, web design, user experience, branding, product design etc.
@ Copyright 2020 OfficeHours Technologies Co.