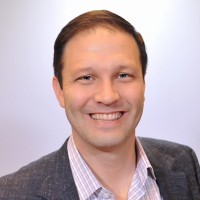 Tom Feliz
☁ Helping Builders and Owners visualize and analyze their construction projects in full 360 at OpenSpace (We're Hiring!)
About
Have led construction projects on site as a project engineer/manager and solution provider leveraging technology for the past 15 years. Extensive experience deploying and scaling key workflows across large complex organizations through the development of best practices and customer engagement. Successfully directed teams on how best to transform their business process and turn information into insight through the use of technology and software innovation, empowering better-informed decisions. Specialized skills in process improvement through the integration and application of lean tools and principles as well as change management expertise to help with adoption. Influential in exciting decision makers and thought leaders toward actionable business process change; Highly developed interpersonal and relationship building skill set with an innate ability to guide decision making through analytical and strategic problem solving. Core Competencies: Partnership Development, Enterprise-level SaaS Sales, Customer Engagement, Change Management, Strategic Deployment, Business Development, Leadership, Solution and Consultative Selling, Reality Capture, Construction Management, Construction Technology Innovation, Lean Construction, Integrated Project Delivery, Project Planning and Control, Account Management.
Work experience
Jul 2018 - Present
OpenSpace
Director of Enterprise Sales
OpenSpace makes it effortless to capture full visual records of your entire job (inside and out), so that you can resolve disputes, keep track of projects from afar, and help teams better communicate between the field and office. OpenSpace defines a new category of photo documentation and visual progress solutions that is completely automated. OpenSpace automates photo documentation by using wearable 360 cameras combined with AI and computer vision. Photo documentation and virtual walkthroughs are created by simply walking the project while wearing the camera. 360 Photos are captured every half second, and you can capture high-resolution images and notes with your mobile device. After the site walk, everything gets uploaded to the cloud where OpenSpace uses computer vision to tie everything to the project plans, automatically.
Apr 2012 - Present
Lean Stream
Business Process Consultant
• Provide coaching and consulting services to the architectural, engineering and construction industry as well as other industries and companies looking to improve how they conduct business. • Help firms shift paradigms from traditional delivery methods to a more collaborative and reliable process grounded in lean principles. • Act as a trusted advisor to companies that want to understand how to leverage technology such as BIM, mobile technology, and cloud based systems to become high performance organizations.
Nov 2017 - Jul 2018
3D Robotics
Enterprise Account Executive
Re-imaging how aerial data is captured and utilized for project insights. 3DR's flagship product, Site Scan, is a drone-to-data platform built for AEC professionals that includes a self-flying drone, a mobile app for flight control, and a cloud-based web app. It makes it easy to quickly and cost-effectively create detailed maps and models, which improves productivity and helps close the loop between as-designed and as-built.
Nov 2015 - Nov 2017
HeadLight
Strategic Account Executive
Delivering better project intelligence for transportation infrastructure projects through a cloud-based SaaS solution platform: HeadLight.
May 2014 - Oct 2015
Autodesk
Customer Engagement Manager
• Responsible for helping more than 50 of our enterprise customers better realize the full value of the Autodesk BIM 360 cloud-based platform through effective workflow development and ROI capture. • Guided teams to develop best practices, following up on a monthly and quarterly basis to ensure continuous improvement and a connected feedback loop. • Developed corporate-wide initiatives and scaleable workflows strategically across entire organizations and helped manage associated change. • Accelerated project delivery and minimized risk by enabling the office to easily coordinate and connect while empowering the field to anticipate and act. • Proactively engaged with companies to identify strategic goals and business objectives and tie these goals to success metrics and KPIs. • Retained and grew key subscription customers with top 400 ENR contractors through the development of relationships with main stakeholders.
@ Copyright 2020 OfficeHours Technologies Co.