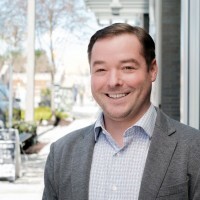 Trevor Lunde
Virtual Design + Construction Director
About
The impacts of innovation and the expansion of the digital environment within our industry has transformed the way we approach, manage, and experience the built environment. A built environment that has been reimagined in a digital framework of endless influences. It is my goal to foster our vision, strategy, and process while balancing the role of emerging technologies within a digital delivery process that is based in value and opportunity. Twenty years of experience in architecture and construction have provided the foundation needed to direct and manage the development and delivery of Virtual Design + Construction at GLY.
Work experience
Nov 2020 - Present
GLY Construction
Virtual Design + Construction Director
Nov 2016 - Dec 2020
GLY Construction
Design Manager
Nov 2011 - Nov 2016
GLY Construction
Integrated Design Engineer
Jan 2000 - Nov 2011
Integrus Architecture, P.S.
Project Architect
Education
2020
Stanford University
Virtual Design and Construction
Montana State University-Bozeman
Master of Architecture - MArch, Architecture
Montana State University-Bozeman
Bachelor of Environmental Design, Architecture
@ Copyright 2020 OfficeHours Technologies Co.