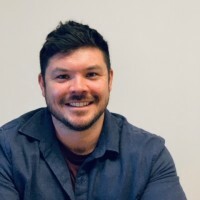 Dustin Teves
Building the future of action oriented consulting through transparency, technology & connectivity.
About
Rare executive with both operational experience and customer facing sales / technology solutions expertise. Dynamic, results-driven with a career reflecting successful sales, SaaS, implementation, product development, supply chain / logistics / transportation management, customer service and operations management in competitive environments. Demonstrated results in process improvement, supply-chain optimization, systems implementation, and C-level relationship building. Innovative change manager able to provide strategic vision and tactical execution to achieve business and bottom-line objectives. Strong leader adept at managing and motivating cross-functional teams and influencing change. Track record of building companies from Series A to successful Series B rounds, totaling over $100M under my leadership.
Work experience
Feb 2021 - Present
Greenspring Solutions Inc.
Owner
Greenspring Solutions Inc is on a mission to level up startups to Mid-market organizations through data driven analysis, technology & scalable methodologies to drive greater returns for long-term market capitalization and profitability.
Nov 2019 - Feb 2021
Mothership
Director of Sales
Built sales org & structure including integrations of CRM, B.I platform, internal metrics & dashboards Increased recurring MoM GMV by 160% Increased recurring MoM volume by 300% Created and implemented sales commission plans, increasing offer acceptance Expanded business model to support eCommerce DTC logistics, generating partnerships with two national retailers boosting sales figures shown above Merged the marketing & sales teams to create a single customer centric division for better alignment Managed 10 direct reports, 16 in total oversight Created internal and external analytics Departmental KPIs & dashboards Customer specific reporting Accountable for presentation of metrics, figures, goal attainment and strategies for company growth to board & investors on quarterly basis Created all business marketing materials to demonstrate service offerings success, case studies, and ROI for prospective clients
Jul 2019 - Nov 2019
Shipwell
Director Of Implementation & Customer Success
Nov 2013 - Dec 2018
Coyote Logistics
Director, Enterprise Sales
Jan 2011 - Dec 2011
Coyote Logistics
Enterprise Operations Coordinator
Education
2009 - 2012
Benedictine University
Masters, Education
2004 - 2008
Bachelor of Arts, Social Psychology, Cultural Anthropology
@ Copyright 2020 OfficeHours Technologies Co.