Learn from anyone
Book time with knowledge professionals from around the world. We'll handle compliance, scheduling, and payments so you can focus on insights.
A new way to access knowledge
We support venture capital firms, corporations, and consulting firms by connecting them with our global advisor network.
Discover
Browse our network of thousands of knowledge professionals who host Office Hours. Search by job titles, organizations, knowledge areas, or geographies.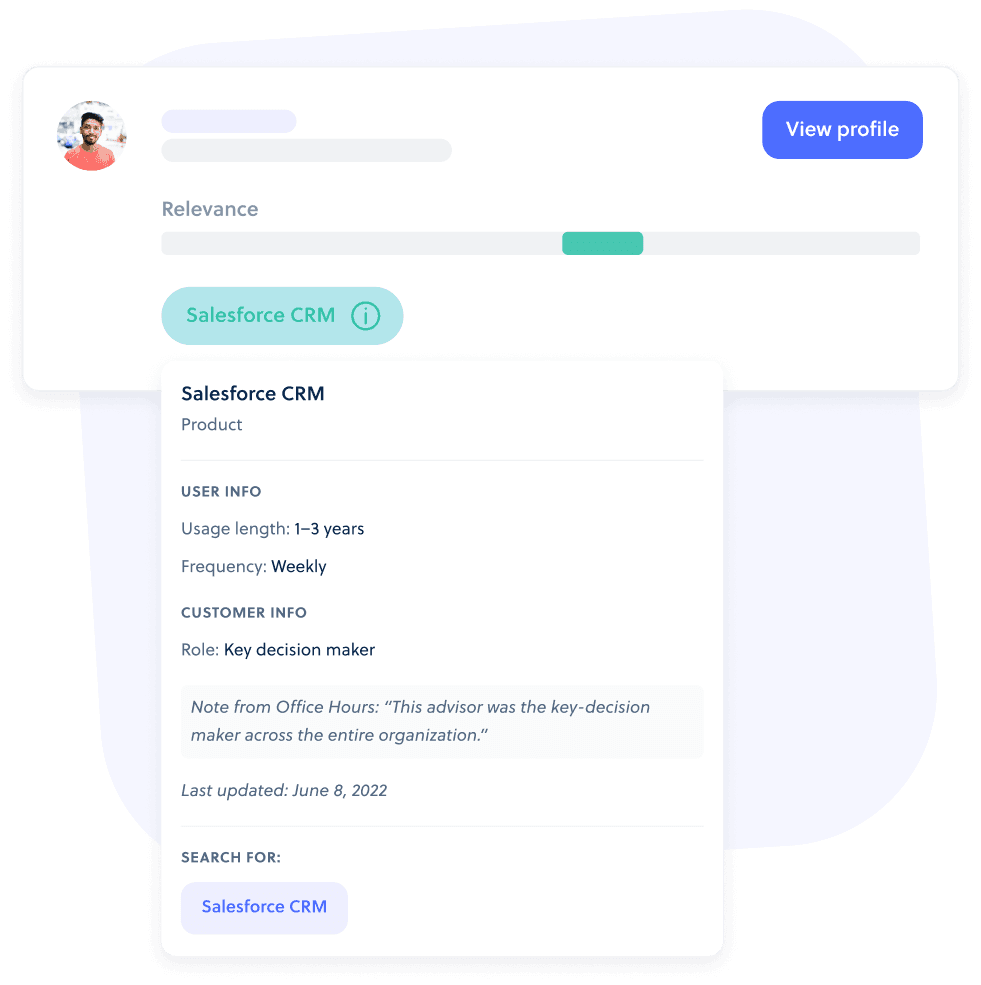 Book
Our scheduling software is designed for teams that conduct expert interviews at scale.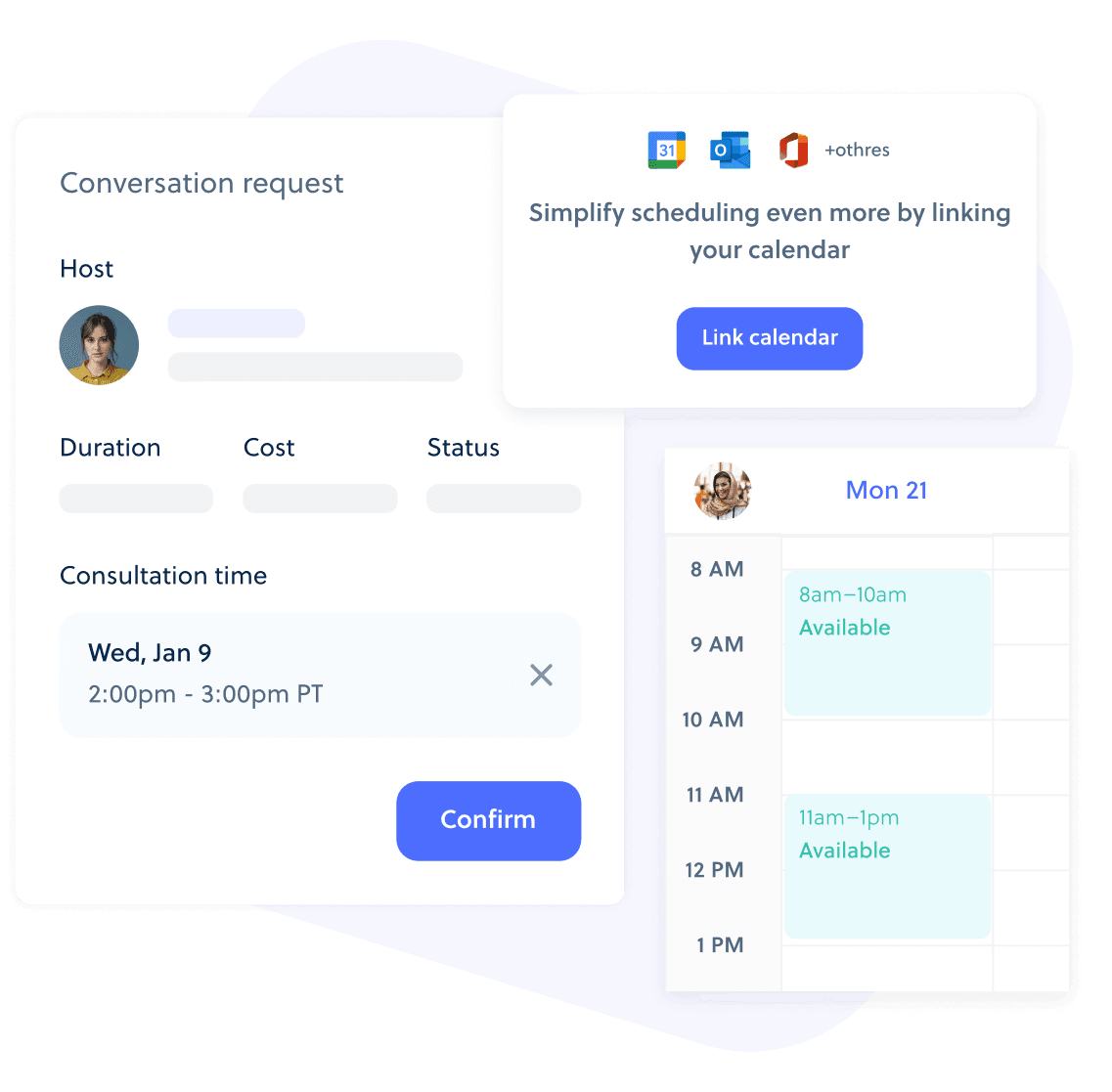 Manage
Organize your advisors, expert interviews, and transcripts by topic. Whether you're an investor conducting market diligence, or a startup doing user interviews, we help you manage your workflow.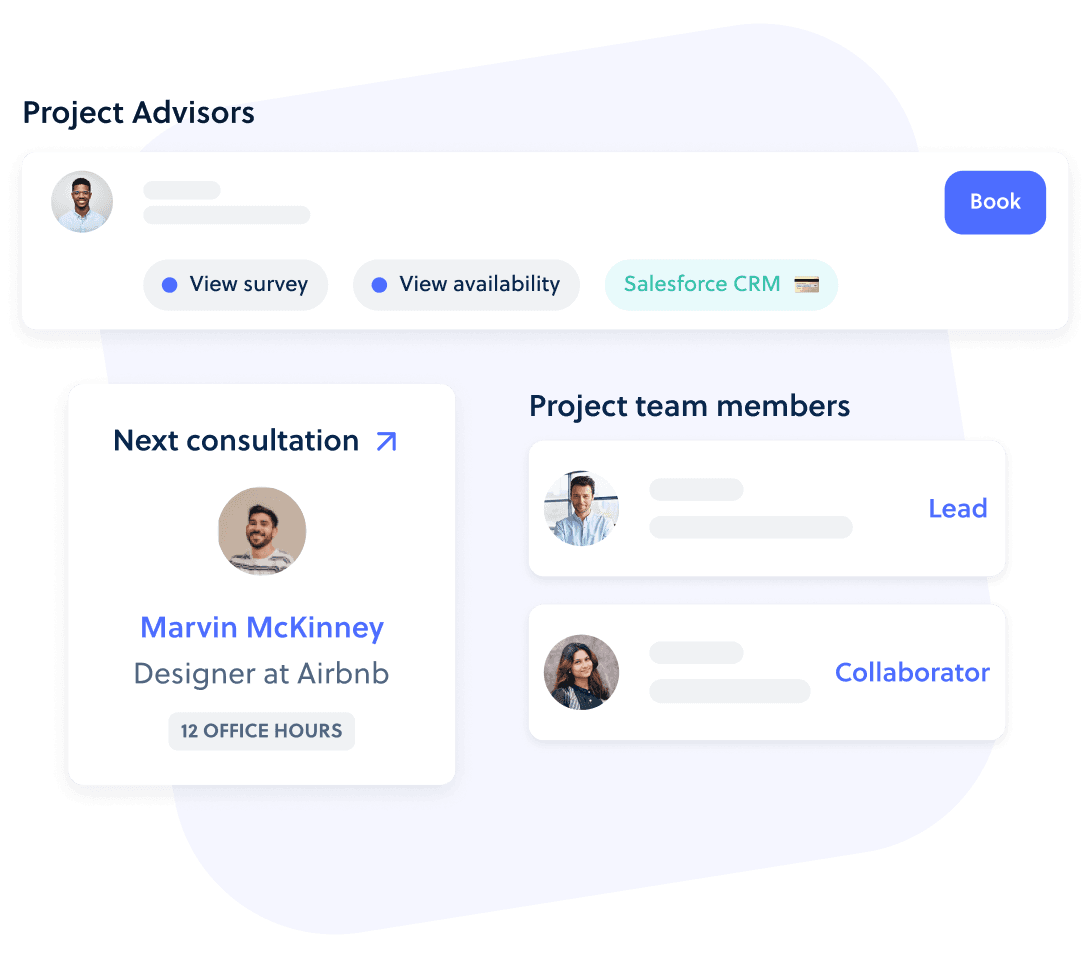 Pay
Pay advisors securely and directly. Complete your transaction with a credit card or flexible invoicing options.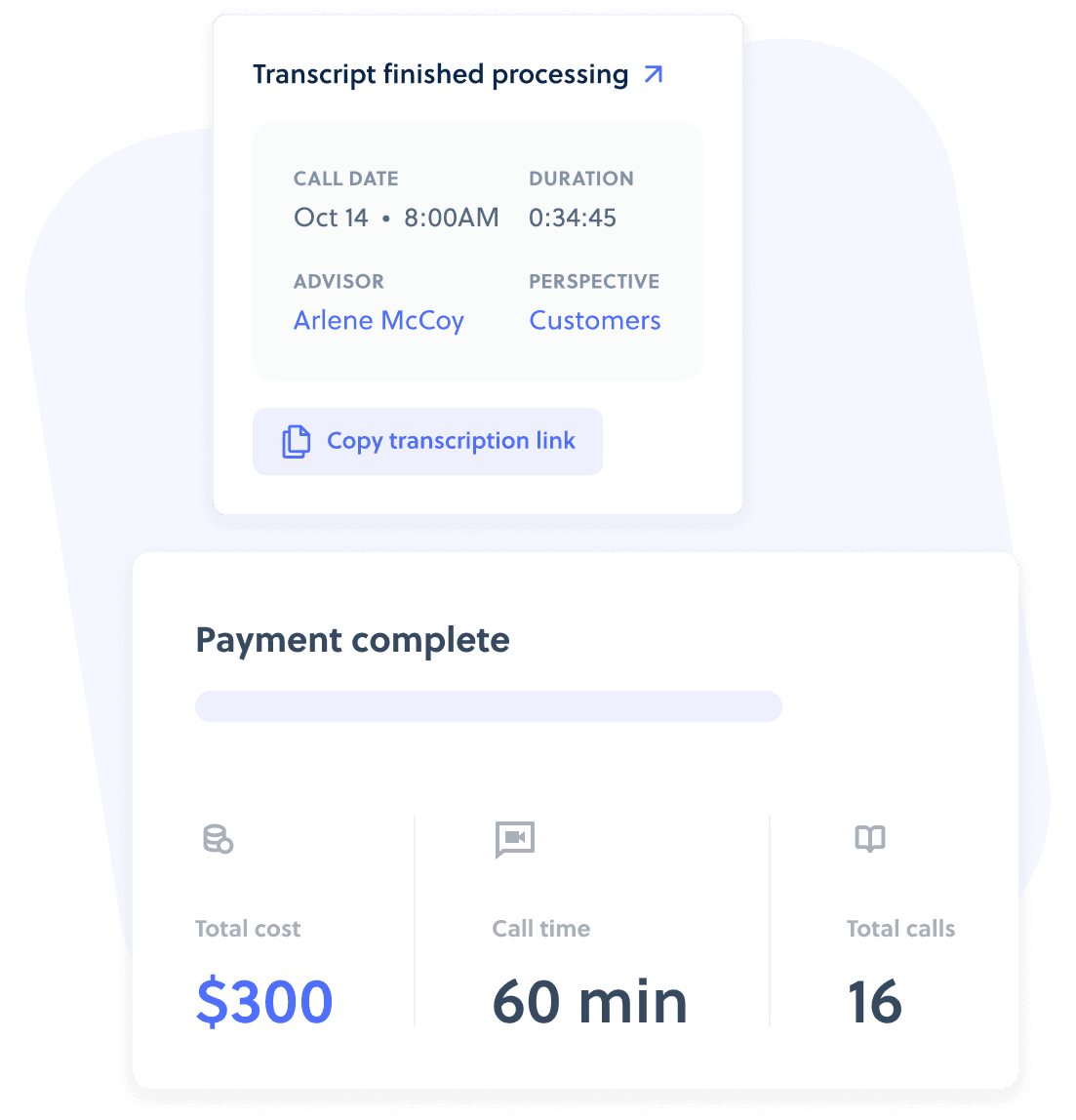 Our customers love Office Hours

"Office Hours has the best network for early stage investment diligence. The on-demand nature, powered by their knowledge graph, makes it a must-have solution for every venture investor."
— Nick Bunick, Principal, NewView Capital
For advisors
Everyone has valuable knowledge to share. Start sharing your knowledge and earning on Office Hours in 3 easy steps.
Create a profile
Showcase your professional experience and share your personalized booking link. We'll also connect you to customers in our network based on your expertise.
Join the waitlist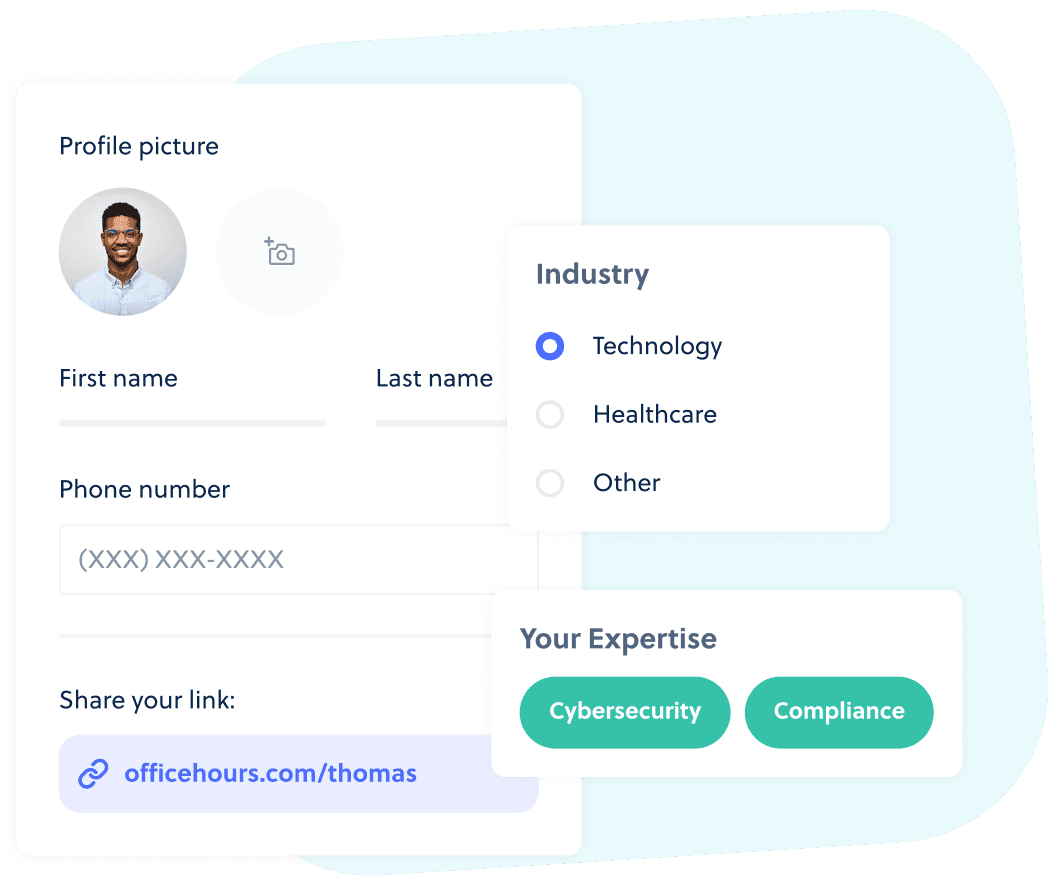 Host Office Hours
Review consultation requests as they come in. If you choose to accept a booking, you'll receive an email with scheduling and access to a secure conference line.
Join the waitlist
Start earning
Set your own rate and choose how you get paid—direct deposit, Paypal, or donation to a charity of your choice. We'll initiate a payment same-day so you get paid fast.
Join the waitlist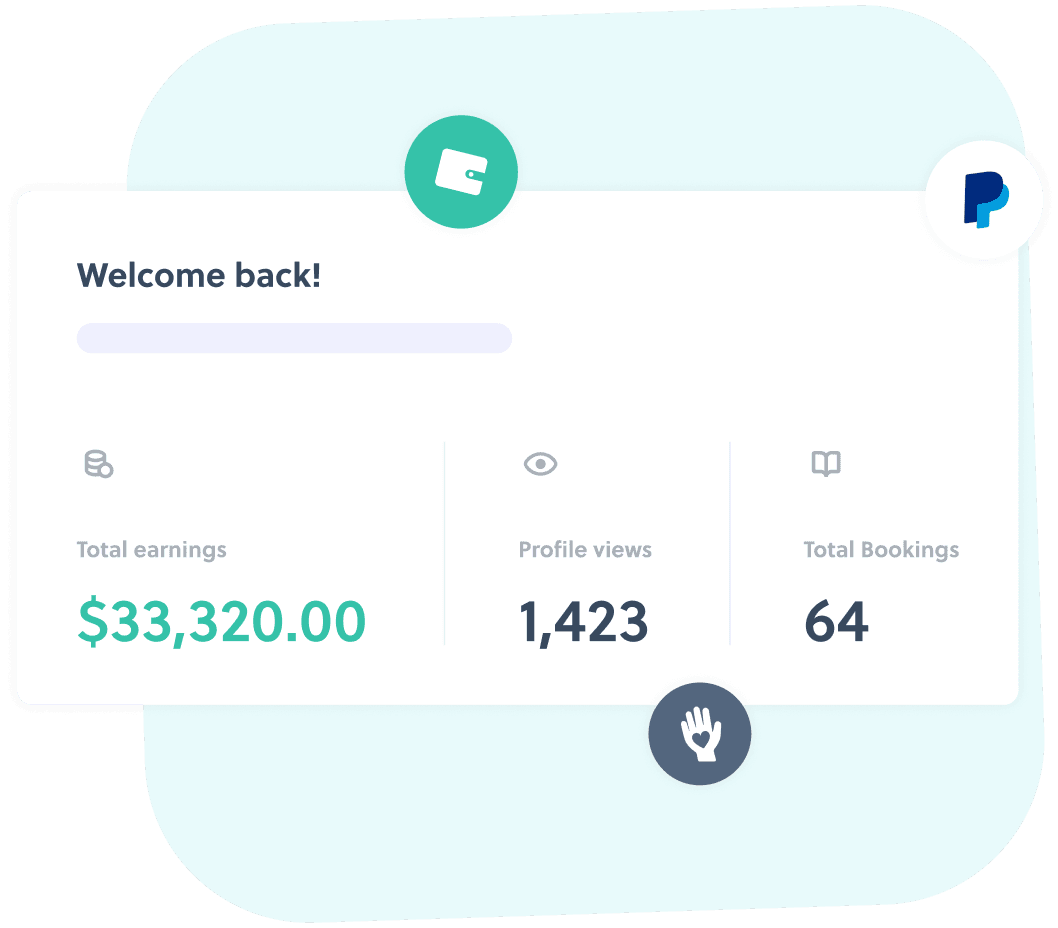 See what our advisors are saying.
Everyone has valuable knowledge to share.
Join the network and start advising fast-growing startups, strategy teams at Fortune 500s, and the world's best investment professionals.

We book Office Hours with medicare experts to help us validate new features we're considering to add to our platform outside our existing customer base.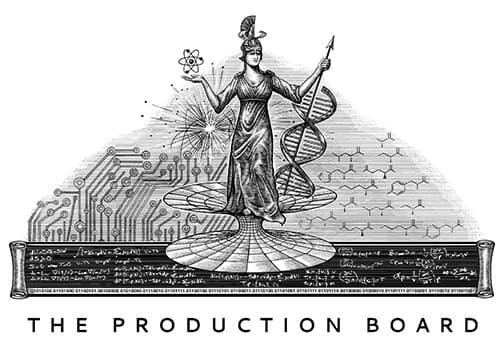 We book Office Hours with research experts that would be impossible to obtain using my personal network.

We book Office Hours to seamlessly book quality experts and build domain expertise in target investment areas.