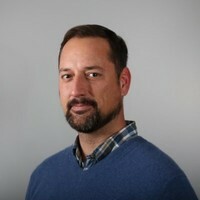 Kevin Hodgkins
Vice President of Customer Success | Imply.io | We Are Hiring! | Real-Time Analytics @ Scale
About
Experienced technology leader with extensive experience in scaling global operations for high growth technology startups. I have led global distributed teams in consulting, architecture, software development, technical operations, customer support, enablement and technical account management. I have devised and grown new revenue streams, driven product strategy and created enhanced customer retention programs. I have a well honed ability to quickly assimilate many different perspectives and patterns and unify them into a cohesive whole. This is evidenced in my leadership style, problem solving approach, architecture and design methodology and strategic planning. I have always worked with multiple teams to affect positive outcomes for my products and its customers. These experiences have provided me the opportunity to develop a well refined and holistic approach to any business or technical challenge I face.
Work experience
May 2021 - Present
Imply
Vice President of Customer Success (Global)
Apr 2020 - Apr 2021
Fivetran
Vice President of Customer Success
Ensure continuing growth within the customer base through continuously improving customer experiences that start in the sales cycle with Sales Engineering and extend through all post-sales functions including Account Management, Technical Success Management, and Customer Support. Ensure teams have the capacity, capability, and motivation to deliver customers success across the full customer journey including establishing the technical win in coordination with Sales motions, customer onboarding, care, ongoing engagement, customer growth and customer delight.
Oct 2018 - Apr 2020
Birst, an Infor Company
Vice President and Chief Architect
As Chief Architect of Birst, I work to assist the broad Infor product portfolio integrating Birst into their products. This includes defining and sharing architecture, development guidelines, process guidelines and rollout plans for new product integrations. Heavy coordination across many application development teams, product managers, product marketing, sales, executives, partners, customers and internal teams is required on a daily basis. Over 1000 new tenants deployed over a 3 month period. Twelve new integrations of Birst into Infor products - providing advanced analytics within those products. Formed "safe lifecycle" updates - supporting customer extensions to pre-delivered anlaytics, while ensuring changes made are retained. This is a challenge for data/analytics products, creating a true value-added differentiator for the integrating Infor products.
Jan 2016 - Oct 2018
Birst, an Infor Company
Vice President; Architecture, Consulting and Enablement
The ACE Group at Birst brings together three formerly disparate teams under one umbrella group with a unified vision. Technical Architects, Technical Account Managers and our Content/Education teams have a laser focus on enabling Birst's customers to build and achieve value from a Modern BI ecosystem - with Birst at its core. All members of the ACE team are focused on being helpful, flexible and innovative - with Birst's core values in focus at every interaction with others. The ACE Group interacts across the full customer lifecycle; from assisting on complex POC's in a customers prospect stage, through implementation and ongoing advisement related to usage and adoption, and planning for expanding enterprise needs. - Formed go to market strategy for the TAM program, generating 2M+ ARR in its first 12 months - Joined the Birst executive management team, helping drive strategy and execution as we scaled. - Helped lead acquisition integration efforts when Birst was acquired by Infor. - After acquisition, transitioned to lead global architecture and professional services.
Jul 2015 - Jan 2016
Birst
Senior Director, Global Expert Services
Lead and Direct Birst's Expert Service Group as it drives Next Generation BI across the Birst ecosystem. Provide thought leadership and best practices for Next Generation BI architecture and practices. Drive the overall quality of Birst and Partner led services implementations through best practices, knowledge sharing and assurance programs. Birst's Expert Services Group provides consulting, mentoring and assurance programs across the Birst ecosystem. Next Generation BI is defined by Data Fluent Organizations, flexible and scalable data ecosystems with 2-Tier and Virtual BI, continuous change and improvement and richly visualized narrative data products.
Jul 2014 - Jun 2015
Birst
Technical Customer Success
Acting in a consultative role, I help Birst customers achieve success in their analytic projects. I provide expert consultation on Analytic Strategy, Measurement and Scorecarding, Analytic Modeling, full analytics stack architecture, use cases, training and enablement.
Jan 2011 - Jul 2014
CBS Interactive
Director, Software Engineering
Coordinate bringing commercial Internet scale applications to market. Lead multiple software engineering teams, Quality Assurance and special projects for CNET Content Solutions, a division of CBS Interactive. Teams focus on very large scale content syndication, private ad networks, IT/CE product data syndication and guided search tools along with big data analysis of millions of data points per day.
Jun 2003 - Jan 2011
The McPherson Companies
Director, Information Technology and Process Improvement
As a member of the executive management team, I participated in defining company strategy and leading our people to achieve company goals. Directly responsible for all technology and systems programs and purchases. Drive vendor negotiations and technology purchasing, cost management/budgeting, technology operations and support, and multiple business improvements Defined technology strategy, and procured, managed and completed a significant business system transformation including ERP, warehouse management, fleet optimization and demand management applications. This strategy drove a multi-million reduction in operational and inventory expenses.
Nov 2000 - Mar 2003
Trillion Digital communications
Network Architect
Designed Wireless Wide Area networks utilizing WiMAX, WiFi, and proprietary modes of wireless transmission. Responsible for implementation management and architecture of far reaching networks focused on government and school systems. Over 500 sites deployed with over 300K users on the combined networks, including over 200 Mbps of Internet service delivered over the network.
Jul 1997 - Nov 2000
GE Capital IT Solutions
Project Manager
Pre-sales engineering, service delivery, systems engineering, and project/program management working with SME to Fortune 500 sized companies in Georgia and Alabama. Focused on Server, Network, and Help desk functions. Managed 5000+ PC replacement in preparation for Y2K in addition to managing a team of up to 50 service technicians and Systems Engineers.
Education
2006 - 2010
University of Alabama at Birmingham
Master of Public Administration (MPA), Non-Profit/Public/Organizational Management
1993 - 2005
University of Alabama at Birmingham
BA, Political Science, American Studies, Masters of Public Administration
@ Copyright 2020 OfficeHours Technologies Co.