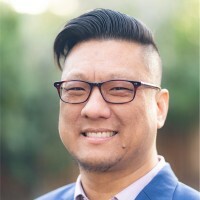 Kit Wetzler
VP of Sales/Strategic Accounts/CRO/Advisor/Coach
About
• Architecting and executing on big hairy enterprise deals • Technology Sales – Finding a fit for technologies, proving their worth and maintaining relationships and growing footprints. • Building, managing & mentoring teams – hire, motivate, develop and inspire technical & sales teams • Complex Negotiations for OEM and Go to market relationships, with benefits for all parties.
Work experience
Mar 2021 - Present
ShiftLeft, Inc.
Vice President of Sales
Nov 2018 - Mar 2021
Armory
Vice President, Worldwide Sales
- Launched Enterprise Sales motion - Led Armory's sales team through Series B and C - Built a team of 8 Account Execs - 10X revenue growth
Nov 2017 - Oct 2018
Pulse Secure
Regional Sales Director, PacNW&West
Aug 2016 - Nov 2017
Amazon Web Services
Manager, Solutions Architecture
Managing a team of solutions architects at AWS responsible for AWS's largest accounts.
Jul 2015 - Aug 2016
Opswerks
Co-Founder and VP of Sales and Business Development
Opswerks specializes in making data center and cloud operation teams thrive. Our global team of service architects, infrastructure admins and software engineers have built and operated some of the worlds largest, most scalable environments over the last two decades. We want to help you run your data center operations.
Oct 2013 - Jun 2015
Citrix
Director of Sales, Networking
• Responsible for the strategy and forecasting for Citrix's Networking products (NetScaler, Cloud Bridge) in the West Region. Exceeded quota 5/6 quarters. Exceeded annual quota 2013/2014. • Managed a team of Sales Executives – Hiring, quotas, mentoring, escalation of issues/enhancements, reviews and promotions • Drove features and functionality into the product based on customer demand • Reviewed pricing/packaging to better meet customer demand
Jan 2010 - Sep 2013
Citrix
Director, Sales Engineering, West Region
• Quota carrying technical sales of NetScaler (Load Balancing/ADC and SSL-VPN), Repeater (Wan Optimization) and Cloud automation solutions. • Over 100% attainment 14 of 15 quarters, qualified for 100% club each year. • Responsible for a team of 13 Sales Engineers (2 managers, 11 engineers) - Hiring, mentoring, escalation of issues/enhancements, reviews and promotions • Installed, configured, and supported small and large scale installations • Gathered feedback from customers and team, collated and articulated to Product management and Engineering to prioritize features and functionality
Jul 2007 - Jan 2010
Citrix
Lead Sales Engineer, West Region
• Team Lead for NorCal and PacNW • Quota carrying technical sales of Citrix's networking's products – (NetScaler, Application Firewall, Repeater, Access Gateway) • Delivered live and remote demos and ran proof of concepts start to finish • Hands on production deployments with some of the internet's largest web sites • Consistently over 100% attainment
Nov 2005 - Jun 2007
Citrix
Sr. Product Manager
• Managed integration of Teros's Web Application Firewall into the NetScaler platform • Determined product line vision and Go-To-Market strategy for the Citrix Web Application Firewall • Gathered customer and industry feedback by directly interacting with customers • Convinced Engineering through sales numbers, market trends, and forward thinking
Nov 2002 - Nov 2005
Teros
Manager, Technical Support & AsiaPac Sales Engineer/Reseller Enablement
• Built and managed a team of 4 for pre- and post-sales support of over 100 customers. • Created Teros Certified Technical Training and certified 15 resellers across the globe • Created and launched Teros's Support portal, including online trouble ticket submission, secure downloads of patches and documentation . • Created online survey system and distributed emails to customers to capture metrics around support department's performance. • Acted as liaison between customers and engineering/marketing for product feature
Sep 2001 - Nov 2002
• Responsible for the sales, deployment and support of the FirePass SSL VPN solution • Grew the company from 3 to almost 100 deployments • Wrote product documentation, including marketing briefs, whitepapers, user manuals and integration notes
Aug 1998 - Aug 2001
Proxim
Technical Marketing Engineer
• Managed technical demonstrations at tradeshows for press/analysts and customers interesting in wireless networking products • Managed web presence for wireless networking products, demonstrating class superiority • Published online applications such as Mapquest store integration for product locations, "What to Buy" product configuration application and a secure support extranet
Jul 1997 - Aug 1998
Citi:scape Media Design
Systems Manager
• Proposed, designed, developed, Q/A'd and delivered web applications for clients in Perl, PHP and MySQL • Tracked and presented performance metrics of customer and internal sites for usability and efficacy • Systems administration, responsible for 24/7 uptime of external facing web hosting servers • Desktop support for mixed Macintosh, Windows, IRIX environment • Managed locally hosted Domain Name Service (DNS) for 15 domains
Sep 1995 - Jun 1997
UC Davis
Assistant Systems Administrator
@ Copyright 2020 OfficeHours Technologies Co.