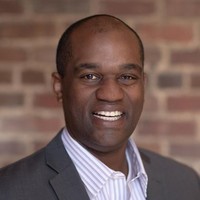 Larry Long Jr
Director of Collegiate Sales at Teamworks
About
Experienced Sales Leader with a demonstrated history of success in SaaS sales. Passionate about coaching, and proven track record of hitting goals and helping sales professionals take their game to the 'next level'. Strong sales professional highly skilled in: Sales, Team Development/Leadership/Motivation, Sales Training, Sales Development, Cold Calling, Enterprise Software, and Sales Operations. Continuously seeking additional opportunities to grow & learn, as well as driven to help others achieve 'best-they-can-be' results. Believer that we all have greatness inside, and must intentionally work to tap into and maximize. Please do not hesitate to contact me directly if I can be of assistance in helping you be great...Don't Stop, Get It-Get It!
Work experience
May 2020 - Present
Sales Brother & Sisterhood
Member
Feb 2020 - Present
Structured data and insights about sales organizations available to candidates during the hiring process is non-existent, resulting in a hiring experience that is unbalanced and flawed. This has manifested itself in skyrocketing attrition rates, a downturn in quota achievement, and countless professionals in roles that simply are not a fit for them. RepVue is challenging this status quo and flipping the odds to the favor of the candidate during the hiring process. Work in a sales organization? Anonymously and objectively rate your experience with that employer today at RepVue.com.
Jan 2019 - Present
Teamworks
Director of Collegiate Sales
Jun 2018 - Dec 2018
Teamworks
Director of Collegiate Business Development and Team Sales
Apr 2016 - Jun 2018
Pendo.io
Head of Business Development
@ Copyright 2020 OfficeHours Technologies Co.