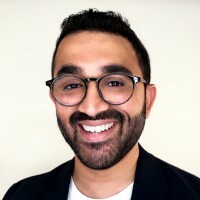 Manas Kulkarni
Revenue Operations | SaaS Go-to-Market | Salesforce Certified Admin
About
I love "a-ha!" moments. Whether it's having one yourself or getting someone to their own "a-ha!", it's such a gratifying experience. When I was teaching Algebra to 100+ high schoolers, it was getting a student to say "ahh, I finally get it." When I was in sales, it was getting a prospect to say "ah, I see how that solves my problem." I love "a-ha" moments because they help us understand *what we should do next*. And that's what I love about RevOps -- I now spend my day using data / process improvement / technology to help our business understand "what we should do next." That has involved everything below & more: **Zoning in on our best leads by redesigning our Lead / MQL scoring process (Hubspot) **Improving our speed-to-response by revamping our Lead Routing system (LeanData) **Enabling our team through technology by implementing tools like Outreach and Drift **Helping reps spend more time selling by building thoughtful automations (Salesforce, Zapier, etc.) **Providing visibility for leadership through end-to-end funnel & conversion rate analysis Happy to connect if I can help you have an "a-ha", or if you have one for me :)
Work experience
Jan 2021 - Present
Spring Health
Sr. Revenue Operations Manager
Spring Health (www.springhealth.com) is a comprehensive mental health benefit for employers. We help your employees understand their mental health issues and connect with best-in-class providers to get the right treatment at the right time. From early detection to full recovery, Spring Health is the only clinically validated solution proven to be more effective than traditional mental healthcare. By combining the latest technology with vetted providers, we help you engage 1 in 3 employees, reduce recovery times, and lower healthcare costs. We're hiring! https://jobs.lever.co/springhealth/
Oct 2019 - Jan 2021
CB Insights
Revenue Operations Manager
*Marketing Automation* | Manage and optimize our Marketing Automation system (Hubspot) for ~25,000 inbound leads per month *Territory Management* | Oversaw the creation of Account Territories from scratch for ~30 Account Executives *Lead Scoring* | Redesigned lead / MQL scoring in partnership with Engineering and improved Sales Acceptance rate by 20% *Sales Engagement* | Co-led the implementation of Outreach.io for 100+ reps *Lead Routing* - implemented LeanData to overhaul routing for ~8,000 leads / month *Reporting / Analytics* | Conduct end-to-end funnel analysis for Executive Reviews & Quarterly Business Kickoffs *Technical Project Management* | Manage the team that prioritizes our Engineering requests on behalf of Marketing / RevOps
Aug 2018 - Sep 2019
CB Insights
Revenue Operations Analyst
*Process Automation* -- used Salesforce Process Builder to auto-identify Lead Personas & improve speed-to-outreach -- automated outreach on re-engaging leads who convert to qualified opp 2.5x than new leads -- recreated a process to ensure that Sales was processing "unworked" leads *Reporting & Analysis* -- Conducted a "2018 in Review" for Executive Leadership, identifying key trends across BD / CS metrics *Tools & Technology* -- Onboarded and implemented Drift Livechat, which created 500k in pipeline in first 30 days -- Overhauled our Sprint Retrospectives for RevOps in JIRA -- Utilized Zapier to create automated Slack Alerts for high-priority prospects
Nov 2017 - Aug 2018
CB Insights
Business Development
Oct 2016 - Nov 2017
Percolate Inc.
Strategic Inside Sales Representative
Aug 2015 - Oct 2016
Percolate Inc.
Business Development Representative
Percolate shows teams what's happening within their marketing organization. By centralizing the campaign planning, content creation, and publishing process all in one central platform, we've helped over 800 brands (Unilever, GE, Mastercard, and Marriott) increase visibility across global and local teams, coordinate more efficiently with agencies, and ensure a consistent brand presence across all channels.
Aug 2013 - May 2015
Teach For America
Math Teacher | Thurgood Marshall Academic High School
- Taught Algebra 1 within the International Student Pathway at Thurgood Marshall - Recognized as national finalist for Symantec Teaching in Innovation Award - Oversaw Extended Day Tutoring Program for student athletes as Academic Liaison - Formerly taught Probability and Statistics and Geometry - Achieved Single-Subject credential from Loyola Marymount University
Jun 2014 - Aug 2014
Smart Design
Project Management Intern
- Managed budgeting, resourcing, and research for clients in the tech, auto, and commerce industries - Creating and integrated a Web-to-Lead Google Form with Smart Design's Salesforce account to automate lead generation
Apr 2011 - May 2013
American Marketing Association - University of Maryland, College Park
President
- Managed an executive board of 16 members divided in 5 silos - Facilitate communication between National AMA, Chapter Advisers, Executive Board, and terpAMA Members - Manage development of Chapter Plan and Annual Report - Led terpAMA to place among Top 25 of all 300+ collegiate chapters for two consecutive years - Named Smith School's "Undergraduate President of the Year"
May 2012 - Aug 2012
Unilever
Brand Development Intern
- Developed a long-term strategy for the Suave Kids cleansing portfolio - Collaborated with a licensing agency to identify opportunities for licensing on Suave Kids products
Sep 2010 - May 2012
Department of Resident Life
Resident Assistant
- Served as building liaison to Assoc. Director of Resident Life in discussing improvements to residential policy - Managed the safety and overall residential experience of 70 residents
Jun 2011 - Aug 2011
Unilever
Customer Development Intern
- Created analytics tool in Microsoft Access to recognize over $1 million in additional retail value - Sought training in SQL and VBA to build application
Apr 2010 - Mar 2011
American Marketing Association - University of Maryland College Park
Vice President of Marketing
- Redesigned www.terpama.com and increased ConstantContact weekly newsletter open rate from 27 to 38% - Supervised 10 "Brand Ambassadors" responsible for social media, web & graphic design, and guerilla marketing
May 2010 - Aug 2010
TerraCycle
Public Relations Intern
- Created news pitches by converting collection data into press releases - Utilized Vocus PR software to pitch stories to over 80 journalists in Maryland and in California - Facilitated publication in heavily-circulated newspapers including Baltimore Times and Press-Enterprise - Compiled Irish EPA data to conduct an audit of Ireland's Waste Management System
Education
University of Maryland College Park
Bachelor's Degree, Marketing, Operations Management
@ Copyright 2020 OfficeHours Technologies Co.