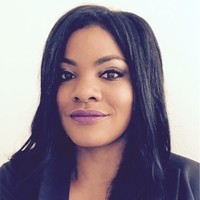 Monica Yoshihara
Multi-family executive, collaborator, public speaker, writer.
Work experience
Jul 2020 - Present
Tarragon Property Services
Vice President | Residential Property Management
New development, mixed-use and multi-family housing in the Greater Seattle area. Boutique privately held organization with a diversified vertical structure comprised of industrial, retail, commercial, multi family and wineries.
Aug 2017 - May 2020
The Lewis Group of Companies
Vice President | California Residential Property Management
Responsible for leadership and support of a 10,000+ unit luxury multi-family portfolio valued above $1BN spanning 3 sub-markets. Execute key results on a new development pipeline of 3000+ units. Responsible for asset management generating $220M+ in annual revenues. The portfolio consists of conventional (95%) and bond (less than 5%) luxury Lewis-owned apartment communities located in Southern California and the surrounding areas of Sacramento in Northern California. Supervise 2 Sr. Regional Directors and 4 Regional Directors. Developer of initiatives to increase operating efficiency at scale infrastructure across the divisions stack. Responsible for software selection and driving initiatives to optimize customer experience. Supervision of corporate office support team responsible for contract generation, accounts payable, redevelopment billing. Supervision of the Facilities Management team. Supervise and approve portfolio wide asset preservation initiatives, construction and redevelopment projects. Supervise and enhance the performance of the Revenue Management department and Director of Sales functions. Work effectively in cross functional executive teams. Serve on the executive committee as an officer.
Aug 2016 - Aug 2017
Equity Residential
Sr. Regional Manager, Northern California
Champion for diversity and inclusion. EQR is a S&P 500 company. Deliver top tier performance results and provide strategic leadership and support to a multi-family portfolio in the Greater San Francisco Bay Area. The Multifamily operations team executes successful strategies on lease-up, redevelopment and capital improvement projects by supporting those efforts while minimizing disruption to the residents. Partnership with SVP of Investments/Asset Management team to ensure value creation initiatives are successfully completed and profitable. Oversight of $11m in annual revenues on mid-rise, lease-up, urban, mixed use and garden communities. Capital project implementation and execution at a top tier level. Equity Residential owns and operates a large portfolio of incredible properties in the most sought after cities. Fortune Magazine's "World's Most Admired Companies". Equity Residential is a S&P 500 company.
Jun 2012 - May 2016
Essex Property Trust
Vice President of Operations | Northern California
S&P 500 company. Leadership role for Puget Sound & Greater Bay Area consists of 75+ communities or 20k+ apartment homes in various stages of lease up, acquisition, disposition, redevelopment or stability. Supervision of 10 Regional Managers, 3 Area Managers, Sr. Regional Manager and 3 administrative support team members. Front seat leadership during a formidable REIT acquisition of BRE. Mixed use, retail and new development expertise is expect and effectively delivered in this C Suite role. Essex Property Trust is a S&P 500 company. www.essex.com
Jun 2008 - Jun 2012
Holland Partner Group
Sr. Regional Property Manager - Urban Development
Senior Portfolio supervisor for a cutting edge diversified multi-family housing portfolio in the Greater Puget Sound area. Specialized expertise in mixed use development for mid-rise and high-rise communities in desirable locations. Repositioned garden style redevelopment assets in suburban markets. Deliver strong operational results on new acquisitions, redevelopment and mixed use lease up communities while achieving underwriting expectations. Responsibilities: Hire strong staff members, coach them toward success, market analysis, recurring owner/architect meeting participation, create operating budget deliverables for a wide range of asset types. Lead the efforts on how we intend to operate the building by developing a business plan. As part of an integrated team, I provided operational expertise on 4-5 new development projects including absorption on unit mix, floor plan programming, and building amenities programming. Contributed to flexible teamwork in a productive atmosphere.
Feb 2002 - Sep 2007
Simpson Housing LLLP
Senior Property Manager
Drive results on various assets in 3 key markets including high rise, mixed use, garden style and lease ups. Awarded PNW Community Manager of the Year 2005, 2006 along with various other achievements listed below within this profile page. I was responsible for lease up activities which included marketing start up, implementation of new ILS providers, staff selection, team building, execution of outreach marketing. Networking with corporate housing clients, medical facilities, hospice and resident advocates. Our team execution was consistent on resident events and promotional activities. Our team had an optimal performance record under my leadership. We achieved stabilization ahead of schedule and above proforma rents with minimal concessions utilized. We understood that people drive our business and we managed under that notion to achieve successful results.
@ Copyright 2020 OfficeHours Technologies Co.