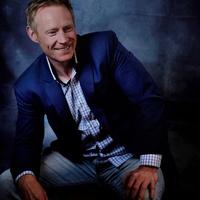 Neil Dundon
Crypto Market Expert - Talent Acquisition - Crypto - Tech and Exec- Sydney, San Fran, New York, Asia. Reach out on Whatsapp - +61 451 358 049
About
Connection request : neil@cryptorecruit.com - Reach out on Whatsapp - +61 451 358 049 With over 15 years of experience specialising in recruitment and education, I take organisations and candidates to where they want to go, linking the right candidates with the right business, to build mutual success. As the very first agency specialising in recruiting wihin the blockchain space mainly in North America we have gathered the high level overview of the market that is quite exclusive to recruiters. Able to tap into extensive networks to source professionals, more than just a search and select service, CryptoRecruit offers real time insights into various industry sectors, such as what makes a good employee leave an organisation, what motivates them and how you can attract the very best candidates to work for you. At CryptoRecruit we add value by knowing your business and your competitors. I am a no fuss, results oriented, plain speaking Director, who will work with you to identify the best options to contribute to the growth and success of your company. Contact me to discuss how I can help build your business, whether you are in start-up mode or refining your strategic direction over the longer term (neil@cryptorecruit.com).
Work experience
Sep 2017 - Present
At CryptoRecruit, we are passionate about Blockchain and it's implications on our lives so far but more importantly on the immense implications that this technology means for our futures. We are here to support the Blockchain and CryptoCurrency industry in anyway we can but primarily from a staffing perspective. I partner with new projects within the Blockchain and Cryptocurrency space to find them the staff they need to complete their projects. To achieve this, I: • Partner with clients and organisations to source the very best blockchain staff • Conduct competitor analysis and industry research leading to real time insights and information Types of roles I specialise in : ► Executive Search - CEO, CIO, COO ► Developers -Java, C++, React, Angular, Node.js & Express to do backend and frontend full stack dev. ► Blockchain | Solidity | Web3 | Rust | Python | Haskell | Polkadot | Substrate ► Blockchain/Solidity ► Quant Traders ► Executive Management ► Finance, Accounts, Payments ► Sales and customer service ► Marketing, Media and Events ► Legal and Compliance ► HR and Recruitment Please email neil@cryptorecruit.com for further enquiries or visit us at www.cryptorecruit.com #digital#money#future#transaction#finance#future#innovation#digitalassets#digital#money#cryptocurrency#distributedledger#ExecutiveRecruiters#job#blockchainjob#fintechheadhunters#recruiting#technology#innovation#fintech#Fintechrecruitment #fintechjobs#defi#nfts
Mar 2008 - Present
Director - Executive Sales Recruitment
At RedDot Recruitment, we live and breathe sales. In this role, I partner with companies to build their sales teams across multiple industries, from start-ups to established businesses, in the commercial sector. To achieve this, I: • Partner with clients and organisations to source the very best sales talent to support strategic success • Managing the development of a high performing organisational culture, focused on being a leader in sales recruitment in Australia • Conduct competitor analysis and industry research leading to real time insights and information Types of roles I specialise in : ► Business Development Managers ► Account Managers ► Sales Managers ► General Managers ► Telesales ► Marketing Managers ► Product Managers ► Sales Support and Customer Service ► Anything customer facing - My skills are to match candidates to culture. We have successfully placed candidates with major IT, Training, Telecommunications, Media and advertising organisations (among others) and have filled roles such as: Sales Representatives, Media Sales Professionals Sales Co-ordinators, Sales Analysts, Territory Managers, Business Development Managers, Account Managers, Channel Managers, Client Relationship Managers, Sales Engineers, Team Leaders, Sales Managers (State, National, Regional & International), Sales Directors and many more. Find out more about how we can support you and the growth of your company, by visiting our website: http://www.reddotrec.com.au
Apr 2014 - Dec 2017
3AAA training is a leading provider of Job Ready vocational training. We specialise in training for high growth industries and skill shortage sectors. Our programs include work experience designed to ensure students put into practice what they learn. We have a wide network of industry connections that we leverage to maximise employment potential for our students. Focus on 4 key areas where job growth is expected: 1. NDIS – Disability care 2. Rebuilding NSW Plan – Construction 3. Hospitality & tourism 4. Office & business administration
Oct 2004 - Mar 2008
Major Account Manager and Divisional Manager - Sales Recruitment
In this role, I identified and researched new business development opportunities, including investigating the viability of establishing an IT/Telecommunications Sales Division. To achieve this, I: • Reviewed and revised the CRM and database capabilities to ensure the ability to capture new market information, including system development to support a new arm of the business • Completed a deep analysis of competitors and identified emerging opportunities, including generating market knowledge reports and developing competitive intelligence • Trained new consultants to operate in the newly established IT Division • Generated client leads and managed the development of new business, including attending meetings and presenting to senior managers and business influencers • Built relationships with key clients and developed exclusive purchasing relationships with Springboard
Aug 2002 - Aug 2004
Managing Key clients as well as developing new business opportunities in the corporate and government sector across Dell's IT Hardware and Software solutions. Build customer relationships & assist in developing business solutions using the full suite of Dell products & services Focussing on EMC range of storage products and APC Power and Cooling systems. Consistently Achieving between 100% - 180% of sales target
Apr 2000 - Apr 2002
Insight - Microsoft Partner
Technical Support Rep
Providing escalated technical support on Windows 98 and Windows XP and the full range of Microsoft Computer games
Education
1988 - 1996
ST Conleths College
@ Copyright 2020 OfficeHours Technologies Co.