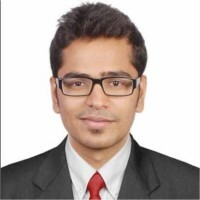 Vicky Murali Murali
Head of business development at Paytm.
About
Experienced Associate General Manager with a demonstrated history of working in the internet industry. Skilled in Digital Marketing, Business Strategy, Stakeholder Management, Vendor Management, and Category Management. Strong sales professional with a Master of Business Administration (M.B.A.) focused in Marketing, Strategy and Economics from Indian Institute of Management, Bangalore.
Work experience
Apr 2018 - Present
Head Of Business Development
● Responsible for growth of bus travel business consisting of private as well as govt. players ● Set up & led a team of 25 Business development managers as National sales head to establish business with bus operators. Responsible for pan India sales and inventory completeness on Paytm bus platform ● On boarded 2000+ bus operators as well as several govt. RTC players like APSRTC, TSRTC, GSRTC, MSRTC ● Responsible for defining the product road map for bus supply by working closely with product/tech teams ● Generated INR 30L/month. by Ad monetization and deposit incentive program to the bus operators
Jul 2016 - Dec 2016
Associate General Manager
May 2015 - Jul 2016
■Led the business with focus on Sell side initiatives of the category and grew the business at 20% MoM and increased the contribution to revenue from 15% to 20% in 3 months ■Developed a strategy to increase the visibility and conversion of category by 2X through SEM and SEO optimization ■Revamped the Entire New product Launch program by being the In-charge of new product launches for my category. Managed a cross-functional team from various departments viz. sourcing, category, content , visual and catalog team. ■Improved operational efficiency by setting up new process and improving existing processes by eliminating bottlenecks. 50% reduction the new product launch lead time; 3X increase in throughput of new product launch As a category manager I was also responsible for allocation and utilization of storefront properties. Responsibilities include discovery and conversion through various assets/content/creative on website ■Lifestage Based Segmentation Identified the key consumer segments by carrying out life stage based segmentation.Targeted them through various assets on website by product curation and positioning. ■Category Funnel Built category wise funnel for traffic on website and identified the bottlenecks and breakages in the funnel. Addressed them through the Page revamp and Product storytelling ■Lead Generation : Sofa Trial Page Revamp Achieved 2x increase in sofa trial leads through through the revamp of the sofa trial page. Identified the major issues with the traffic generation and flow on the sofa page and resolved them through the page changes and internal circulation of traffic. ■CTR and Page Value Improvements for Homepage Icreased the CTR of the homepage from 27% to 36% through product curation,Product storytelling and enhanced creatives ■Product Storytelling Spearheaded the Product Storytelling initiative on product pages by leading initiative on product pages by leading a mixed team of design , creative and content
Apr 2014 - Jun 2014
■Consumer Facing activation – Developed a consumer facing winning mix to de-risk the drop in volume due to increase in the price of Halls ;Developed primary pack announcer for Halls to communicate change ■Sales channel Activation– Identified and prioritized geographies and retail environment. Designed sales plan for activation of these retail environment. Consolidated the SKU configuration-overall impact 25 crore
Jun 2011 - Jun 2013
Intel Corporation
Analog engineer
Developed new methodologies - identified the issues at phase 1(typically found in phase 3) of the project Proactively took up the role of the mentor for the contingent engineers and increased the efficiency- 20% Promoted from grade 03 to grade 05 with the rating of exceeds expectation (top 5% of the employees) Vice president(Education)of Intel Toastmaster, winner of best speaker and evaluator in 12 sessions,2013 Executed marketing task; competitive analysis on smartphone segment with respect to Intel product xolo
Education
2013 - 2015
Indian Institute of Management, Bangalore
Master of Business Administration (M.B.A.), Marketing, Strategy and Economics
2014 - 2014
University of Leuven
Master of Business Administration (M.B.A.), Business/Managerial Economics
2007 - 2011
NITK surathkal
Bachelor's Degree, Electronics and communication engineering
2005 - 2007
SB Residential Public School, Gulbarga
Class XII, Science
1993 - 2005
Pragnya School
Class X
@ Copyright 2020 OfficeHours Technologies Co.