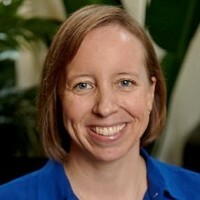 Sarah Bierenbaum
Customer Success Executive | SaaS Startup Leader | Human-Centered Systems Optimizer
About
I help companies ignite growth by empowering their humans, creating safe spaces for collaboration and failure. Using my unique approach as a human-centered systems optimizer, I have successfully guided high-performing teams ranging from rapid-growth SaaS startups to Broadway musicals. During the 10 years I spent working as a professional stage manager, I traveled around the country working on a wide variety of projects with creative people from all walks of life. I came to value the power of listening and storytelling, not just as part of a compelling theatrical production, but as tools to help build successful teams and projects. Those years taught me the importance of safe spaces for collaboration and failure - because sometimes the best ideas grow from the biggest flops. I've since applied those same principles to the tech/startup industry, helping build and scale successful Customer Success and Customer Support teams within SaaS companies. It turns out listening, storytelling and safe spaces for failure play a key role in building successful teams wherever humans work. My consistent success through this approach has reinforced my driving belief - if we take the time to listen and understand one another we build better companies, better products, and a better world. I founded Nimble Penguin to work daily towards my mission: empower everyone with the specific tools, relationships, and processes necessary to flourish.
Work experience
2019 - Present
nimble penguin
Principal, Consultant
Growing companies often overextend their best employees and alienate their customers, losing valuable revenue. At Nimble Penguin, we guide companies to build the processes they need to achieve success without the burnout. Our approach will bring you empowered employees, engaged customers, and boundless growth. Specialties include: Customer Success Strategy & Operations, Customer Support Strategy & Operations, Interim VP/Head of Customer Success, Product Launch Operations
2019 - 2019
HyperScience
VP of Customer Success
● Led Customer Success team responsible for enterprise customers ranging up to $2M ARR. ● Devised team structure to drive efficient implementations and achieve customer desired outcomes. ● Partnered with engineering, product, sales, and marketing leaders to ensure positive customer outcomes. ● Consulted directly with customer executive stakeholders to drive performance and demonstrate value. ● Worked closely with sales leadership to define project scope metrics and set customer expectations. ● Built foundation of Customer Success best practices, including QBRs, customer health metrics and support workflows.
2017 - 2019
Olo
Senior Director, Customer Success
● Led a team of 20+ Technical Specialists implementing product solutions for SaaS clients, over 250 restaurant brands across 50,000 restaurant locations; ARR from largest clients ranged from $500k to $2.4M. ● Collaborated with product and engineering leaders to identify product gaps and craft enhancements. ● Created and iterated on team processes to build scalable solutions and effectively manage projects. ● Identified team KPIs and provided executive reporting to highlight milestones, challenges and escalations. ● Fostered team growth and development through empathic management and consistent feedback.
2016 - 2017
Olo
Director, Customer Success
2015 - 2016
Olo
Director of Account Management
2012 - 2014
Brooklyn Academy of Music
Assistant General Manager
 Supported General Manager in oversight of logistics, operations and personnel management for all live programming at performing arts institution with $50 million annual operating budget.  Supervised a wide range of BAM programs, working closely with curators, program partners and clients to ensure successful execution of events within given budget parameters and institutional goals.  Filled role of line producer during inaugural year of three-day, multi-venue music festival. Facilitated communication among multiple departments and performing artists to ensure a successful festival from launch to budget closeout.  Collaborated regularly with colleagues across all BAM departments to assess institutional processes, discerning shortfalls and creating roadmaps to achieve more efficient, effective operations.  Helped oversee the opening and inaugural season of the BAM Fisher Building, a flexible performing arts space that showcases new BAM programs and offers rental opportunities for Brooklyn artists and local organizations.  Supervised and administered contracts, overseeing contractual logistics as well as related artist and vendor needs.  Facilitated GM staff growth by encouraging collaboration and communication among department members.
2011 - 2012
Brooklyn Academy of Music
Event Manager, General Management
2010 - 2011
Brooklyn Academy of Music
Event Supervisor, General Management
2009 - 2010
Olo
Client Relationship Manager
 Managed all corporate client accounts at an internet startup company that provides online ordering for restaurants.  Crafted client-specific product roadmaps, including detailed analysis of client issues and potential solutions.  Coordinated effective communication of client desires to product and engineering teams, working closely with each team to develop solutions while providing clients with clear, concise updates on product timelines.  Collaborated with CEO to scale company for continued growth by mapping out company goals and anticipating potential operational shortfalls.  Drafted contract terms for new client accounts as well as for new projects within existing accounts.
2000 - 2009
Professional Theaters in North America
Production Stage Manager
Various theatres, including: Vineyard Theatre, New York, NY; Shakespeare Theatre Company, Washington, DC; Yale Repertory Theatre, New Haven, CT  Coordinated schedules for up to 55 artists, managers and technicians to accomplish stated goals of a production within the parameters of a specific timeline.  Composed daily reports detailing work accomplished, liaising between the on-site and off-site team members.  Anticipated possible short- and long-term obstacles and facilitated collaboration among team members to overcome potential setbacks.  Created and maintained detailed, organized records of production process from day one through final performance.  Mediated among members of management, artistic and production teams to resolve conflicts as they arose.
2003 - May 2008
Professional Theaters in North America
Production Assistant
"Wicked" Los Angeles Company - 321 Productions "Mary Poppins" - Disney Theatrical Productions "Tarzan" - Disney Theatrical Productions "White Christmas" Boston Company - The Producing Office "Dracula: The Musical" - Dodger Theatricals
1999 - 2008
Professional Theaters in North America
Assistant Stage Manager
Various theatres, including: New York Theatre Workshop, New York, NY; Yale Repertory Theatre, New Haven, CT; Center Stage, Baltimore, MD  Collaborated with the Production Stage Manager in any and all aspects of the production.  Created and maintained detailed backstage running sheets – paperwork indicating specific daily responsibilities of each technician and performer involved in the production.  Created and supervised an organization system for all backstage supplies, including props, costumes and scenery.  Collaborated with all departments to resolve any safety issues, maintaining a safe working environment at all times.
2003 - 2006
Colorado Shakespeare Festival (CSF)
Festival Production Stage Manager
Summer 2003 Summer 2006  Coordinated weekly production meetings and constructed daily and weekly schedules for a festival of 170 employees.  Resolved conflicts among all festival departments as well as within stage management department.  Anticipated staff and production needs in order to circumvent future conflicts.  Hired and supervised stage management staff of seven.  Conducted regular stage management staff meetings to assess progress and promote teamwork.  Observed stage managers at work and provided constructive criticism to encourage growth.  Participated in strategic planning by conducting exit interviews and coordinating planning meetings.  Presented a proposal for the improvement and restructuring of the stage management department.
@ Copyright 2020 OfficeHours Technologies Co.