How we bring you the right experts — faster
May 8, 2023
Office Hours
Whether you're an investor doing diligence, a consultant pushing to a hit an important deadline, or a founder working to get your company off the ground, speed is incredibly important.

We share your sense of urgency.

Working with expert networks can provide extraordinary value, but insights need to be accessed and incorporated quickly. Not only do networks need to find and recruit experts with the right perspectives, they need to do it as fast as possible.

So how does Office Hours consistently deliver top quality experts to our customers faster than legacy expert networks?

#1: World-class client services team
It all starts with the quality of our people. Our client services team is 100% U.S.-based, located in San Francisco, Los Angeles and New York, allowing us to offer 'round-the-clock service to your team regardless of your timezone.
Our team is made up of top performers with work experience that enables them to act as true thought partners to our startup and venture capital clients. Many members of our team have worked at legacy expert networks, at other high growth tech start-ups, or in venture capital.
Subscribers to our Pro plan receive dedicated support from this team who will partner with you to recruit the exact right experts for your project.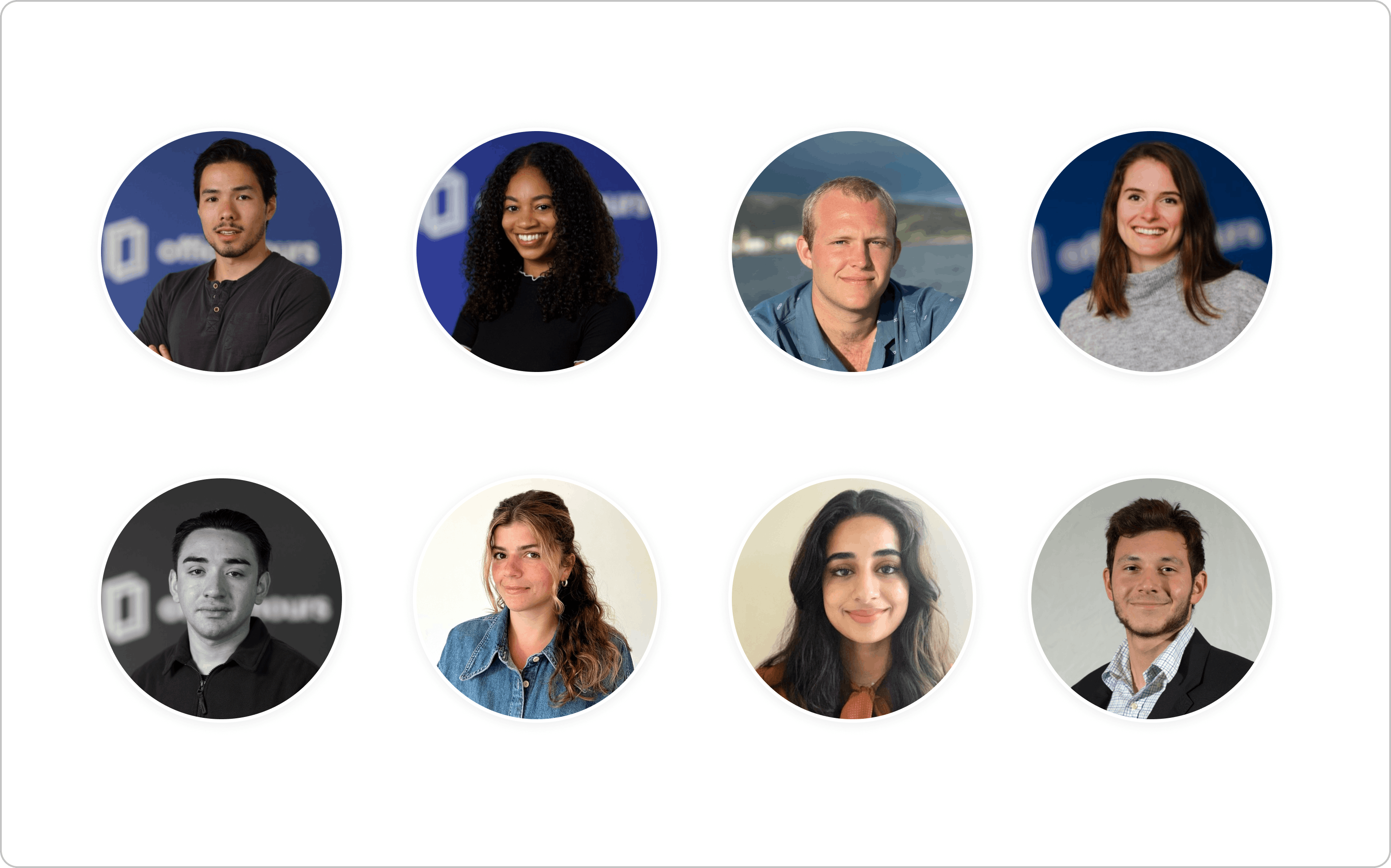 #2. Industry-leading software tools
Our team is armed with industry-leading software tools to identify, source and onboard new experts.
We've built our own CRM and outreach tooling that allow us to efficiently target and contact individuals online we think would be the right fit for your project, and bring them onboard.
We've also built our own custom screening workflows, which help us efficiently screen advisors to ensure they have the knowledge you need.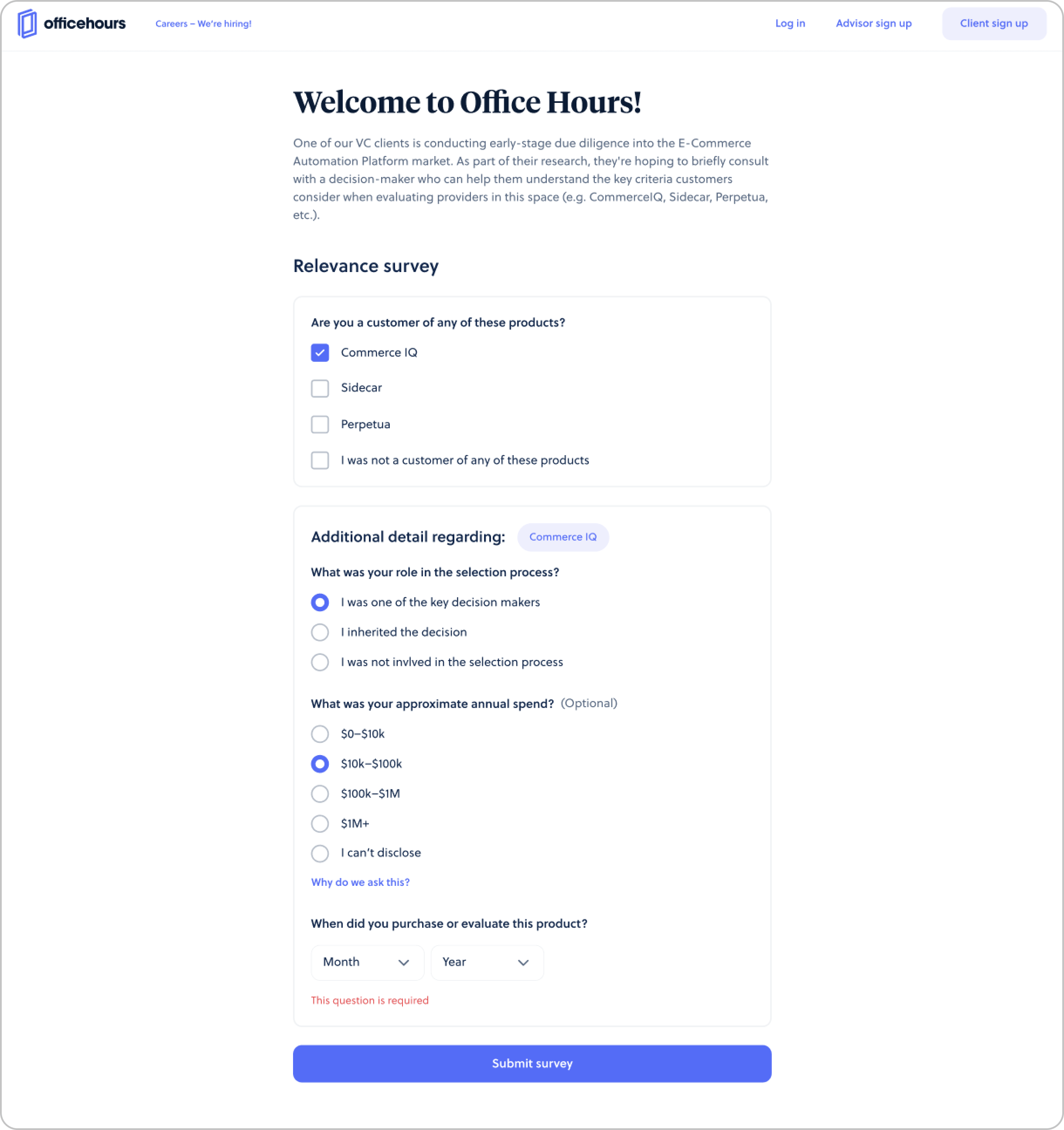 #3: Advisor-friendly policies
We understand the importance of fairly compensating advisors for the invaluable knowledge and expertise they provide to our clients. Our advisor-friendly policies help us establish trust with advisors to ensure they're ready and willing to work with our clients now and in the future.
For example, unlike other expert networks, we empower our advisors to set their own rates. We also provide clear and transparent guidance into our policies around cancellations and bad experiences.
This transparency and flexibility helps us efficiently attract, onboard and retain top expert talent for your projects.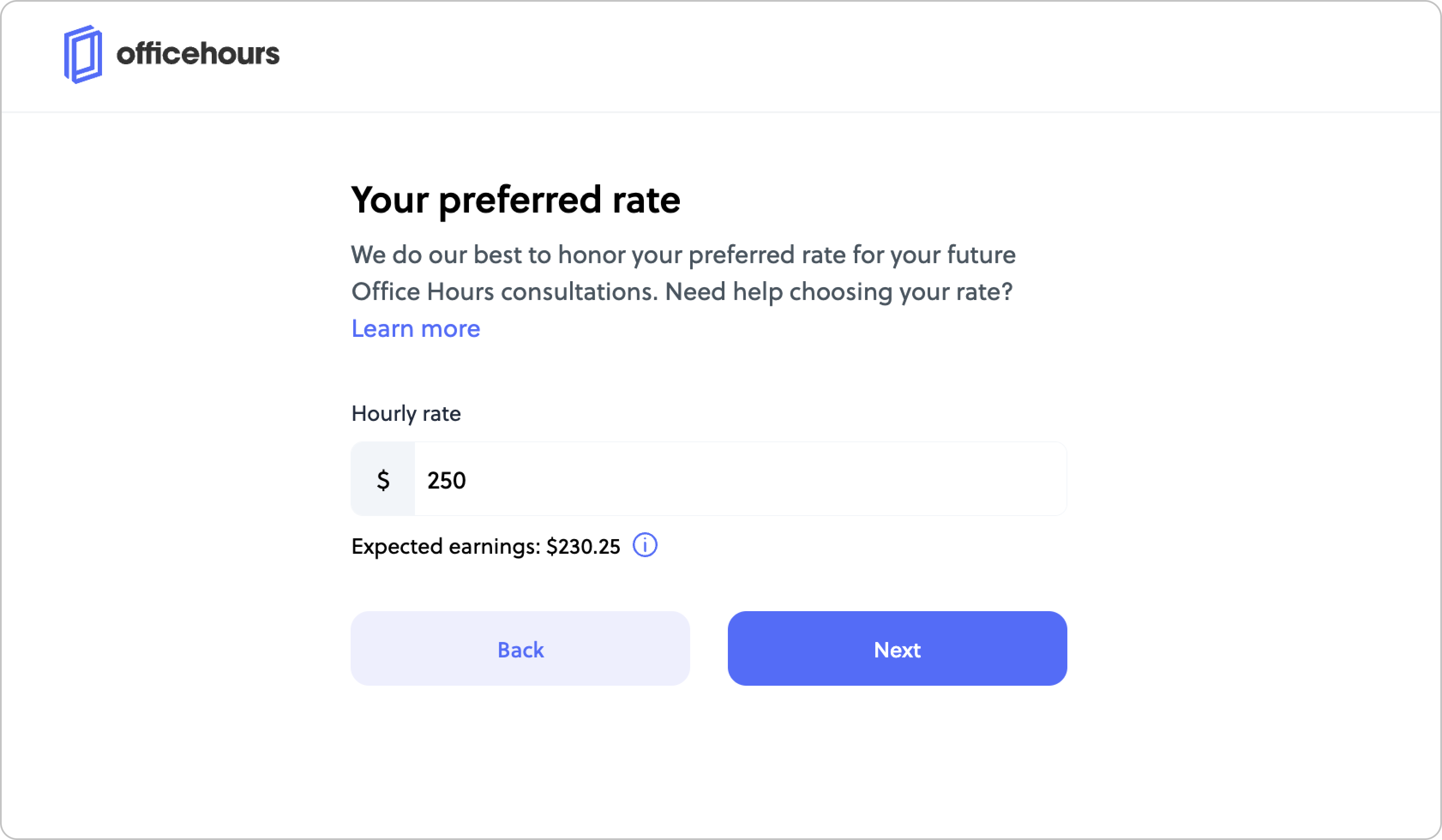 #4. Rapidly growing, engaged advisor network
As our network grows, with each passing day, it becomes more likely that we already have the right advisor for your project in our network, ready to be booked on-demand.
When advisors onboard onto our platform, they're asked very specific questions about their background and experiences that will help us better match them with our clients in the future (e.g. "Which software tools have you evaluated?").
We've had so much success with this approach that today, over 50% of consultations facilitated via our platform are with advisors who already have an active account on our platform.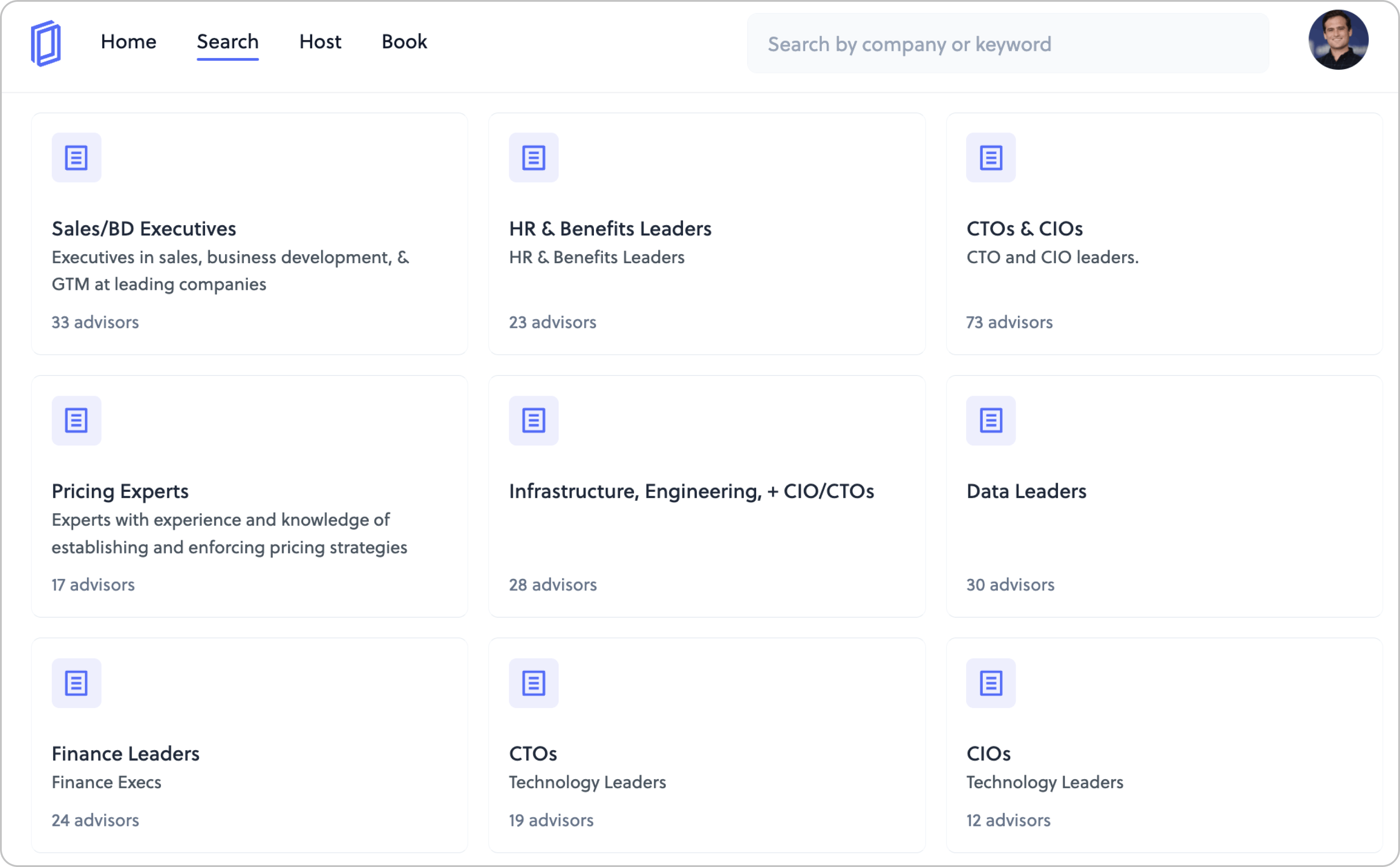 We're standing by
There's no time to waste when making big decisions, so we've engineered our entire business to help you access expert perspectives as quickly and as efficiently as possible.

If you're interested in trialing Office Hours Pro for your next project, you can book a demo using the link below.
Ready to explore the network?
Sign up to explore the network, or schedule a demo with a member of our team.