A faster, simpler, more powerful marketplace search
April 11, 2023
Patrick Reynolds
We started Office Hours with the vision to make human knowledge easily accessible and infinitely scalable. As of recent, we've taken a big step toward that vision with a new and improved marketplace search experience.
A search is worth a thousand words:
Despite hearing that direct access to high-quality experts via the marketplace was a game changer, we also knew there was room for improvement. It wasn't always clear what each search filter meant and how it was being applied, our algorithm needed an upgrade, we weren't fully leveraging the power of our proprietary data ontology, and the results were prone to being slow.
All of these gaps have been addressed, along with some net-new improvements!
Improvement highlights:
An improved autocomplete preview to find and select the right search term
Simplified filters for Title, Employer, Keyword, Customers, and more
Advanced filters to help identify exact matches for complex queries
Many search results now contain recommendations for similar searches
An all-new ranking algorithm that's more accurate and 6x faster
Here's an overview of the upgrades 👇
Autocomplete
Our improved search autocomplete feature helps suggest search terms based on the letters or words you type. These predictions are based on a combination of factors including relevance and popularity.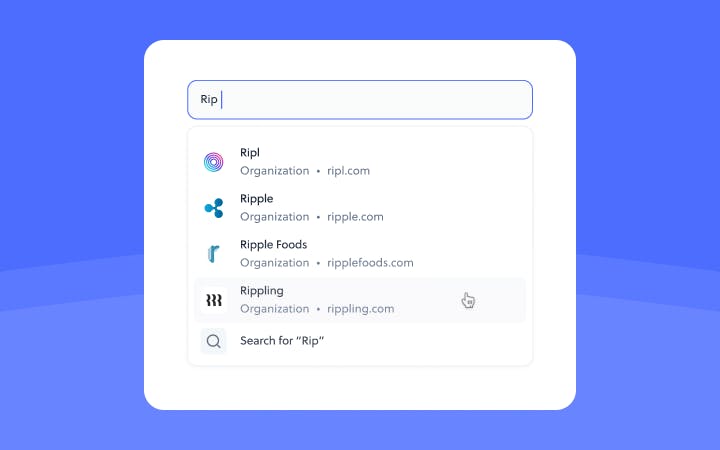 Filters
A new suite of filters makes searching more clear than ever.
Here are a few more example searches to give it a try yourself: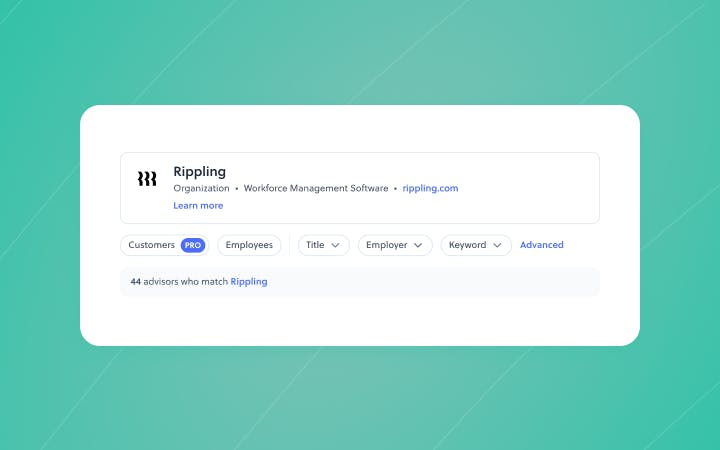 Similar searches
Similar searches help recommend related companies, categories, and topics alongside your search that may not have been on your radar initially. This also helps you explore similar results in the event that your search turns up empty.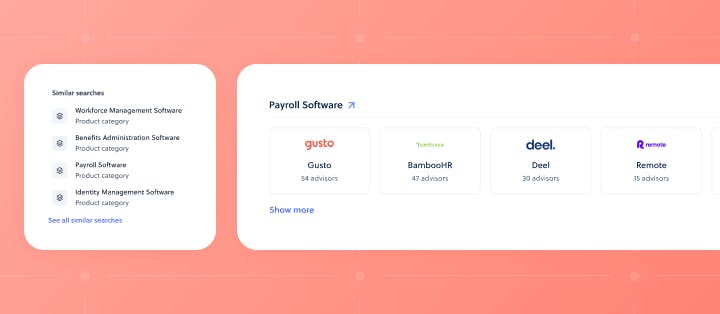 All of the above improvements are live and available on the platform today. Give them a try and let us know what you think! We take your feedback seriously, and it's always appreciated.
FAQs
Q: But what if you don't have who I'm looking for in your network?
A: No problem! If you have a Pro contract, we're ready to custom recruit new advisors to the platform, oftentimes with a same-day turnaround. You can do so by creating a new project on the platform, or by emailing our team.
Q: Access to custom sourcing sounds great, but I don't have a Professional Services contract with Office Hours—how do I go about upgrading?
A: You have a few options. You can learn more and request a demo from our Investors and Startups landing pages, or you can reach out to our team at sales@officehours.com. We'd be happy to give you a demo or send you additional information.
Thanks,
The Office Hours Team
Ready to explore the network?
Sign up to explore the network, or schedule a demo with a member of our team.